Accelerate AP and AR processing
Enable more timely payments and lower collection costs.
Scan and capture information from multiple invoices at once.
Automatically route invoices to multiple employees for review, approval and check processing.
Audit activity throughout the A/P process to maximize productivity.
Securely store invoices and related financial documentation for easy retrieval.
Demonstrate regulatory compliance
Manage information access through a web-based administrative console.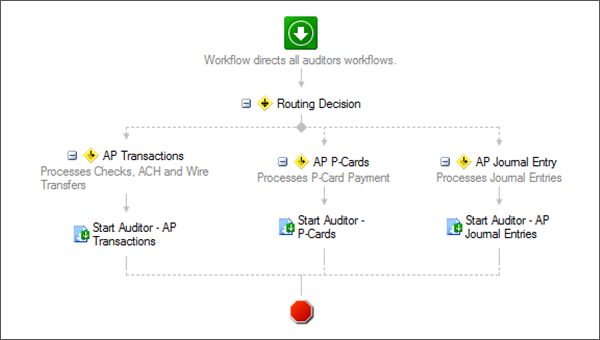 Limit access by user, role, folder, document and/or data field.
Maintain round-the-clock visibility of who is accessing, printing or emailing financial records.
Grant contractors and others read-only access to content, minimizing the need for A/P staff to pull files and provide status updates.
Help ensure compliance with DoD 5015.2-certified records managementtools.
Integrate with ERP systems
Facilitate information transfer between Laserfiche and existing accounting software.
Reduce data entry with automatic lookups for vendor or invoice numbers.
Access documents stored in Laserfiche directly from accounting applications.
Transfer files from network directories, fax servers and more.
Trigger invoicing review and approval from actions taken in PeopleSoft®, Microsoft® SharePoint® and other popular back-office systems.