November 2020 ECS eNewsletter
In This Issue
ECS Imaging News & Events
> Jim Pappas Retires from ECS Imaging
> 18th Annual TRANSFORM Conference Recap> November Training Webinar – Workflow on 11-18-20
> ECS Welcomes our Newest Technician – Gilbert Pineda
> ECS Customer Success Story – Mammoth Community Water District
> ECS Customer Success Story – City of Canyon Lake
> ECS Monthly Tips & Tricks: Reporting in Laserfiche Forms
Laserfiche News & Events
> Laserfiche Empower 2021 Goes Virtual – Registration Opening Soon!> Improved Features in Laserfiche Cloud 2020.4
> Laserfiche Directory Server 10.4.5 Now Available
> Upcoming Laserfiche Webinars
Online Laserfiche Resources
> Laserfiche Aspire
> Laserfiche Video Gallery
> Links to Online Resource
---
ECS NEWS & EVENTS
---
To Our Loyal Customers:
ECS wants to assure our customers that we are available to assist you by phone or remote access for your Laserfiche support and training needs. We are available from 7:30 AM – 5:00 PM Monday – Friday. For technical support requests please email [email protected] or call 877-790-1600. We wish the best to you especially during this year of changes. We thank you for your loyal support and sincerely appreciate your business. We look forward to seeing you soon.
---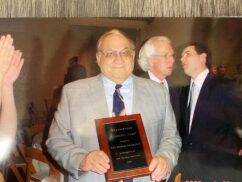 Happy Retirement Jim – Celebrating 30 Years!
Celebrating our 30th year in 2020 is a great accomplishment! From our Founder, Jim Pappas' initial vision to help companies implement document imaging to becoming the most successful Laserfiche Solution Provider in the Western USA has been a wonderful journey. Leading the company with his depth of experience and traditional values gave ECS a foundation of success.
---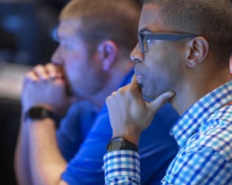 18th Annual TRANSFORM Conference Recap
With many things this year, the ECS TRANSFORM Conference was presented a little differently. We offered four three-hour webinar sessions, 2 in September and 2 in October. Each webinar covering different Laserfiche topics including Laserfiche Fundamentals, Laserfiche Advanced Training, Laserfiche Forms, and Laserfiche Workflow. We had over 800 customers in attendance over the four days. We appreciate everyone who participated and look forward to our next webinar on November 18th, 2020
---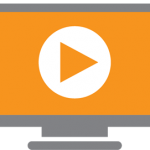 November 18, 2020 (10:00 AM – 12:00 PM)
Training on Laserfiche Workflow
Ready, Set, Learn
How the out of the box activities work
How they are used in the Workflow Designer
Build a Workflow from scratch
All your questions answered from the ECS Pros
---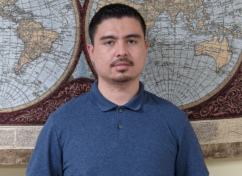 ECS Welcomes our Newest Technician
Gilbert Pineda earned a Bachelor of Science degree in Computer Science at California State University San Bernardino.
Gilbert has worked as a software engineer developing mobile applications.
---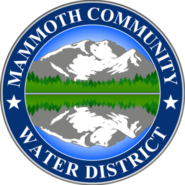 ECS Customer Success Story – Mammoth Community Water District
Two Decades of Paperless Advantages
Mammoth Community Water District (MCWD) provides water, wastewater and recycled water services to a population of 8,200 residents and as many as 35,000 people during holiday periods. MCWD is located in the Town of Mammoth Lakes, home to Mammoth Mountain, a well-known snow sports destination.
Read More
---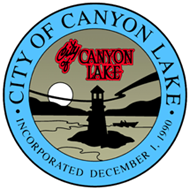 ECS Customer Success Story – City of Canyon Lake
Helping a Community Save Time and Space
The City of Canyon Lake is unique in that it is both a city and a gated community. Built as a master-planned community, Canyon Lake is located in the western region of Riverside County and was incorporated in 1990. With a population of just over 10,000 residents, Canyon Lake is a quaint City.
Read More
---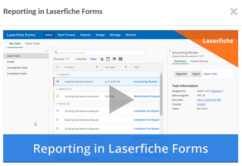 Reporting in Laserfiche Forms
Analytics and reporting help you make informed decisions about your processes. Let's explore Reports in Laserfiche Forms.
In Laserfiche Forms, click the Reports Page and select the process you want to see data for (The custom Reports tab lets you create reports that show you the information you want about process)
Click Create New and choose from a variety of report types to display process data (The created reports that you have access to will appear in the custom reports list)
Reports are dynamically updated with new data as processes run
If you want to save report data at a specific point in time you can create a snapshot of the report by clicking on the Save Snapshot button (A list of your saved snapshots will be in the Save Snapshots tab. Snapshots can be downloaded and shared with others)
The Reports Schedules tab lets you automatically generate a snapshot of a custom report at a specified date and time
Operational Reports tab lets you see how many instances of the process are currently running, what stages the instances are at, and which tasks are reaching their deadlines or are overdue
These reports provide a high level picture of the process, letting you quickly identify bottlenecks, overdue tasks, and high achievers. The Monitor Page is geared more towards administrators who want to check on the status of and troubleshoot process instances.
Watch Video
---
Laserfiche News & Events
---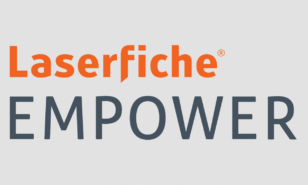 Laserfiche Empower 2021 Goes Virtual
Empower 2021 Registration Opening Soon!
Laserfiche is excited to announce that the Laserfiche Empower Conference is going to be an entirely virtual event, scheduled for February 22-26, 2021! The online environment will provide you and your customers engaging content, networking opportunities, discussion and experiences. Customers will be informed that Empower is going virtual in the September 1st issue of the Laserfiche newsletter
---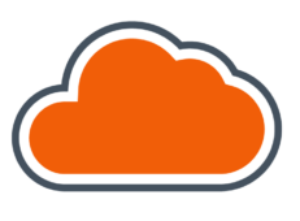 Improved Features in Laserfiche Cloud 2020.4
Workflow Activities – The Search Repository activity lets you search for files based on metadata field or location, and then use those files in the workflow. The Assign Rights activity lets you automatically apply access rights to entries in your repository.
Business Processes – More efficiently design form-based processes using a new drag-and-drop layout form designer.
Survey Reporting – You can now more conveniently analyze survey data by exporting survey reports as a single PDF.
Audit Trail Reporting – Use an improved Audit Trail Reporting UI to more intuitively create reports on repository user actions and events.
Ellucian Banner Integration through Ethos – Laserfiche business processes now support using lookup rules to auto-populate form fields with information from Ellucian Banner and other applications. Additionally, new actions, such as changing the major and minor disciplines, have been added to the Run Application Action activity in workflows for Ellucian connections.
Laserfiche API Preview – The Laserfiche API is a set of modern web APIs that includes publicly accessible documentation and reference material to allow organizations to more easily build custom integrations between Laserfiche Cloud and other third-party applications.
---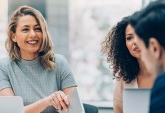 Laserfiche Directory Server 10.4.5 Now Available
Laserfiche Directory Server 10.4.5 includes bug fixes as well as the following new features.
Expanded just-in-time licensing to reduce administration onboarding effort with support for LDAP users as part of the Enterprise Identity Management add-on (note SAML and AD users are currently supported)
Support to host individual applications on the DMZ when the Laserfiche system is using a domain-locked license
For more information, check out the list of changes and release notes.
Download Laserfiche Directory Server 10.4.5 here.
---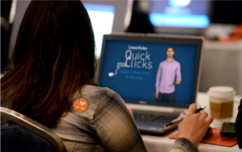 November 2 – First Look: Smart Invoice Capture, Direct Share,
Workflow Bots and More
> November 5 – A Sneak Peek at Empower 2021
> November 10 – Tips & Tricks in Laserfiche
> November 17 – How to Balance Diverse Perspectives in the Workplace
> November 19 – What I Wish I Had Known Before I Automated My Process
All Webinars start at 11:00AM (PT)
Register for Webinars Here
---
Laserfiche Resources
---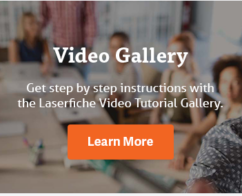 The Aspire Learning Center
Aspire provides a Video Gallery with tons of new videos of all lengths and topics for all learning levels. Log onto the Laserfiche Support Site and start learning.
Laserfiche Aspire
The Laserfiche Video Gallery
The Laserfiche Video Gallery is an excellent place to find short how-to videos with step-by-step instructions on how to perform a variety of functions and tasks within the Laserfiche suite of applications.
Laserfiche Video Gallery
---
Laserfiche Video Gallery
Laserfiche YouTube Channel
Laserfiche Overview Video
Laserfiche Windows Manual
Laserfiche Scanning Manual
Laserfiche Cloud Manual
Laserfiche Certification
Laserfiche Support Site
Laserfiche Solution Exchange
Laserfiche Answers
Laserfiche Case Studies
Laserfiche Webinars
Laserfiche Resource Center
---
Thank You For Reading the ECS eNewsletter
Corporate Headquarters
5905 Brockton Ave., Suite C
Riverside, CA 92506
Northern California Regional Office
5052 Forni Dr. , Suite A
Concord, CA 94520
(877) 790-1600
(951) 787-8768