January 2021 ECS eNewsletter
In This Issue
ECS Imaging News & Events
> Executive Corner – Happy New Year
> January Training Webinar 1/27/21 – Showcasing Customer Successes
> Customer Success Story – Town of Truckee
> ECS is Growing to Better Serve Our Customers
> ECS Monthly Tips & Tricks – Configuring Workflow Schedules and Holidays in Laserfiche Cloud
Laserfiche News & Events
> Coming Soon to Laserfiche Cloud 2021.1
> Laserfiche Empower Registration
> Upcoming Laserfiche Webinars
Online Laserfiche Resources
> Laserfiche Aspire
> Laserfiche Video Gallery
> Links to Online Resources
---
ECS NEWS & EVENTS
---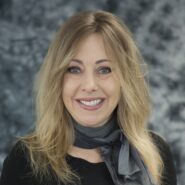 EXECUTIVE CORNER
All of us here at ECS Imaging want to wish all of you, our valued customers, a very Happy New Year! We would also like to thank our loyal customers as we welcome a very happy and healthy new year ahead. With 2020 behind us, we are looking forward to a better 2021. Please let us know how we may serve you and your organization on your digital transformation journey this year.
Debbi Bodewin
Chief Consulting Officer
ECS Imaging, Inc.
---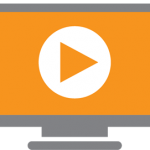 ECS January Training Webinar Showcasing Customer Successes
Webinar Training: January 27, 2021 (10:00 AM – 11:30 AM)
Join the January Webinar where our customers will help us "Lead by Example"! Our customers are our inspiration for how we implement Laserfiche. Join us to learn from these customer experts in their field.
Lead by Example
Ready, Set, Learn Laserfiche
> San Bernardino County Public Works
> Town of Truckee – 20 Year Veteran
> City of Millbrae – Forms Automation
> Integration examples
> All your questions answered from the ECS Pros
---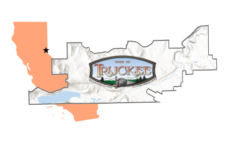 Customer Success Story – Town of Truckee
Town Achieves Success with Laserfiche and ArcGIS Integration
Located in Nevada County, California just 12 miles north of Lake Tahoe, the Town of Truckee is home to a population of more than 16,000 residents. Truckee has been an ECS customer for over 20 years, starting with one of the original versions of Laserfiche.
Read Story
---
ECS Is Growing to Better Serve Our Customers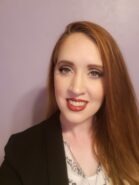 Please Welcome Laura Wayman as Customer Success Manager
Laura earned her Bachelor of Science degree in Communications from Cornell University and has previously worked as Sales Manager for a Hardware Tech Company. Laura will take on the role of Customer Success Manager helping customers with their document management needs.

Please Welcome Phil Downard as Business Analyst
ECS Welcomes back Phil Downard to take on the role of Business Analyst for ECS Imaging to better serve our customers. Phil had previously worked as an Account Manager for ECS Imaging specializing in Municipal and Military implementation.
---
Configuring Workflow Schedules and Holidays in Laserfiche Cloud
With Work Schedules, you can define the days and times when your business is operational so your workflows run accordingly. Let's take a look at how to create Holidays and Work Schedules in Laserfiche Cloud and then use Work Schedules in the workflows.
> Navigate to Settings, the App Picker, or Landing Page (this is where you will find your Holidays and Work Schedules)
> To add a Holiday not on the list, click New
> In the Create Holiday dialogue box, under Occurrence, select when the Holiday occurs (If it's on a non-business day, you can push the Holiday to the day after or before the non-business day by selecting from the drop down menu under Exceptions
> Next: Create a Work Schedule
> Navigate to the Work Schedules page and click New, provide a name and select a time zone. Select the business days and times for the organization, then add Holidays.
> Click Save. The new work schedule appears on a list on the Work Schedules page (you can view it's details on the right).
> If you have more than one work schedule, you can choose a schedule to set as the default by clicking Set Default (the flag indicates the default schedule that will be used in the Workflows).
> In the Workflow Designer, the Properties pane displays the schedules the workflows are using.
Please also see Work Schedules
---
LASERFICHE NEWS & EVENTS
---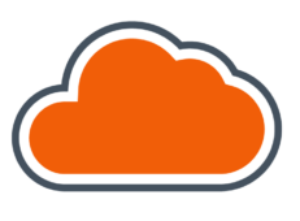 Coming Soon to Laserfiche Cloud
Laserfiche plans a number of new features and enhancements to release in Q1 2021 for Laserfiche Cloud.

> Automatically Fill PDF Forms: Save time and reduce manual data entry by using a new workflow activity that pushes information to fillable PDF form fields.
> Invoice Vendor Identification: Further maximize AP productivity and reduce manual invoice processing with expanded Smart Invoice Capture capabilities to automatically capture vendor name from any invoice format.
> Repository Search Bar Improvements: More conveniently perform searches directly from the search dropdown bar with the ability to save searches, view recent searches and set custom filters.
> Modern Form Layout Designer Enhancements: Set formulas, add URL parameters to fill fields and more with expanded support in the new form designer.
> Improved Process Promotion: Automatically update active process instances to the latest version upon import.
> File Sets: Configure a set of relevant files to request process participants to review or act on as part of a business. This is useful in processes like new account opening where a specific set of files needs to be uploaded, reviewed or signed by an applicant.
> Modern Form Layout Designer Lookup Enhancements: Additional expansion of form configuration with support to perform lookups for table and collection fields.
> Laserfiche API: Further extend your Laserfiche solution by building custom integrations with third-party enterprise apps using a set of modern RESTful web APIs with publicly accessible documentation and reference material. Check out the API Preview today.
*You can register for the upcoming webinar to learn more.*
---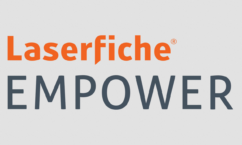 Laserfiche Empower 2021 Registration is Open!
Laserfiche is pleased to announce that Empower registration is open! Laserfiche customers, solution providers, and anyone who's interested in driving the future of digital transformation can now register through the Empower website.
You can also join the new private Empower 2021 attendee networking Facebook group. This private group will take the place of our Empower app and will help drive excitement and engagement with our attendees. To join, please visit the Laserfiche Empower 2021 Community Group page.
---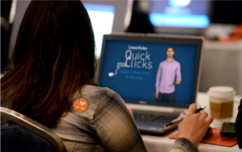 Join an upcoming webinar or watch an on-demand webinar now:
Receive insight on:
> Best practices for going paperless
> Records management and compliance
> Strategies to automate business processes
> Integration with line of business applications
February 9th, 2021 – A Sneak Peek at Empower 2021
Webinars start at 11:00AM (PT). More webinars coming soon!
Please also see On-Demand Webinars
Register for Webinars Here
---
LASERFICHE RESOURCES
---
Aspire provides a Video Gallery with tons of new videos of all lengths and topics for all learning levels. Log onto the Laserfiche Support Site and start learning.
Laserfiche Aspire
The Laserfiche Video Gallery is an excellent place to find short how-to videos with step-by-step instructions on how to perform a variety of functions and tasks within the Laserfiche suite of applications.
Laserfiche Video Gallery
---
Laserfiche Video Gallery
Laserfiche YouTube Channel
Laserfiche Overview Video
Laserfiche Windows Manual
Laserfiche Scanning Manual
Laserfiche Cloud Manual
Laserfiche Certification
Laserfiche Support Site
Laserfiche Solution Exchange
Laserfiche Answers
Laserfiche Case Studies
Laserfiche Webinars
Laserfiche Resource Center
---
To Our Loyal Customers:
ECS wants to assure our customers that we are available to assist you by phone or remote access for your Laserfiche support and training needs. We are available from 7:30 AM – 5:00 PM Monday – Friday. For technical support requests please email [email protected] or call 877-790-1600. We thank you for your loyal support and sincerely appreciate your business. We look forward to seeing you soon.
---
Thank You For Reading the ECS eNewsletter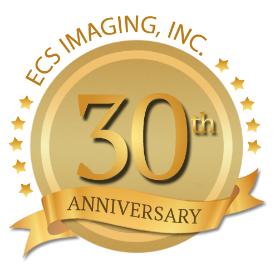 Corporate Headquarters
5905 Brockton Ave., Suite C
Riverside, CA 92506
Northern California Regional Office
5052 Forni Dr. , Suite A
Concord, CA 94520
(877) 790-1600
(951) 787-8768