Laserfiche Integrated eSignature Solution provided by ECS Imaging!
Sign Anywhere with ViewSign Cloud and Laserfiche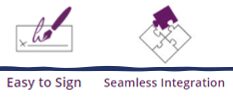 ViewSonic provides a certified eSignature Solution called ViewSign Cloud for acquiring handwritten biometric signatures on tablets and collecting signatures on documents from remote parties. ViewSign Cloud manages the signing process and is fully integrated with Laserfiche ECM system. The standard REST API implementation of ViewSign Cloud offers us flexibility to customize how you want to use the platform.
Intuitive web-based signing provides signers flexible options including click-to-sign, type-to-sign, draw-to-sign and batch signing. Unique to ViewSign Cloud, users have the option to provide a handwritten electronic signature using ViewSonic's signature pads or pen displays. Signers will receive encrypted Email or Text notifications to click on the included link for the signer to gain access to the documents to be reviewed and signed. The documents can be signed and initialed on any PC or mobile device. Legally binding signatures are collected and applied to the document providing the signer options for downloading or receiving a signed copy. Once all the signatures are completed on the document, the sender is notified, and the final copy is sent to Laserfiche.
ViewSign Cloud provides multiple ways to create documents for signing including database and csv lookups, Laserfiche API calls and an Office Integration. Templatized documents can be created in an easy-to-use WYSIWYG interface, stored and managed within ViewSign Cloud. Laserfiche can be the starting and ending point for the document signing experience whether on a self-hosted or Cloud platform. Laserfiche integration points can be triggered from a user or Laserfiche Forms and Workflow initiating in an ad-hoc or automated process. ViewSign Cloud provides Laserfiche users powerful and flexible remote signing options to meet any use case.
Live eSigning:
Utilize ViewSonic's integrated signature pads and pen displays for in-person signing in or outside the Laserfiche environment.
Capture handwritten signatures in Laserfiche forms or Documents
Allows easy placement of a ViewSign signature field to form
Capture biometric signature data and embed with the signature
"Wet ink" user experience and anti-glare surfaces
Encrypted Signature saved alongside the form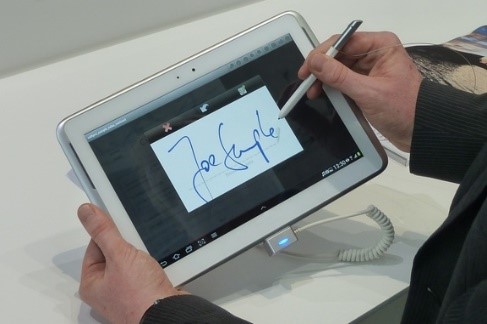 System and Administration highlights:
Legally-binding signatures
Audit trail for signed documents
Securely attached signature to document to avoid tampering with the document after it has been signed.
Powerful Integrations include API Calls for all Admin functions. Customizable based on needs of the business process with standard REST API. Pull data from multiple sources and databases to mail merge.
Signatures initiated via LF Forms and Workflow processes, plus other methods
Flexible setup of Templates and Workflow
On Demand Reports, Statuses and Analytics
Notification Settings: Remind, Resend, Restart, Cancel
Easily Manage Teams and Envelopes
Security SOC 2, HIPPA, TRUSTe, and FedRAMP
User-Friendly Experience:
Customizable Interface, Color Scheme, Logo
Recipient Configuration for Email, SMS verification, Access code
Signing Options:

Initial and Sign
Multiple options for signer to sign document: (Click to Sign, Draw to Sign, Type to Sign, Biometric Signature, Remote Certificates, Disposal Certificates, …) and even allows the sender to control which signature types are available to the signer to select.

Multiple Signer Collaboration
Signer can add attachments
Delegation
Download / Save options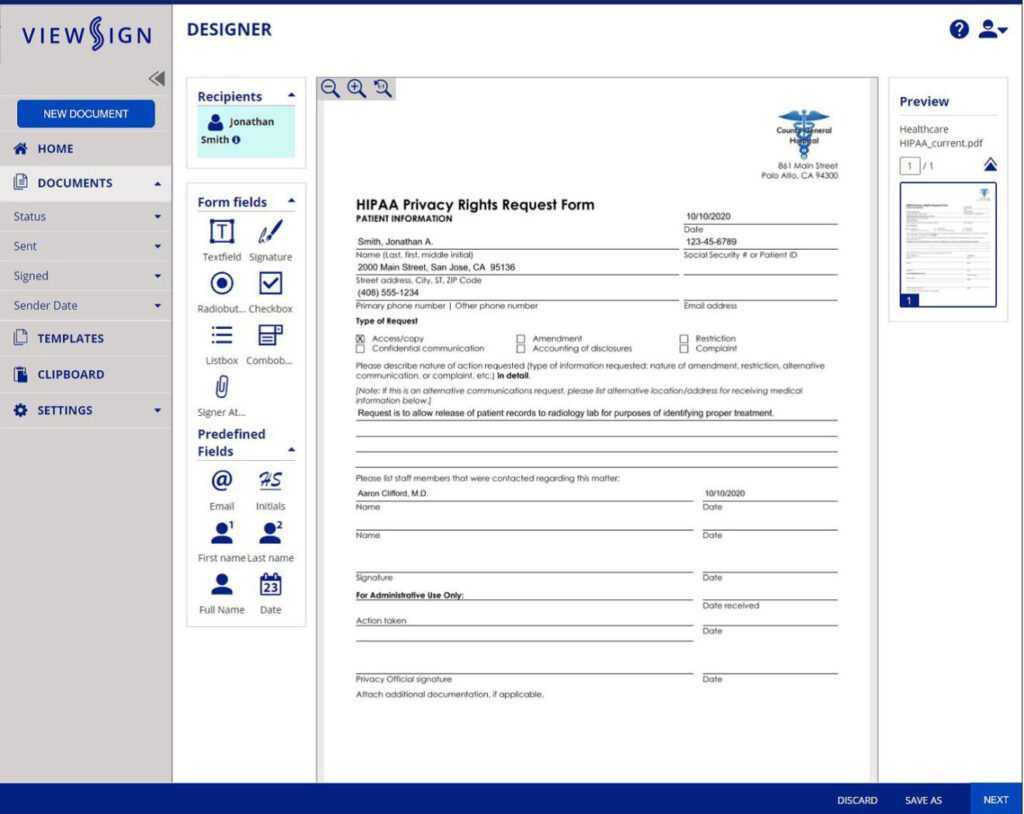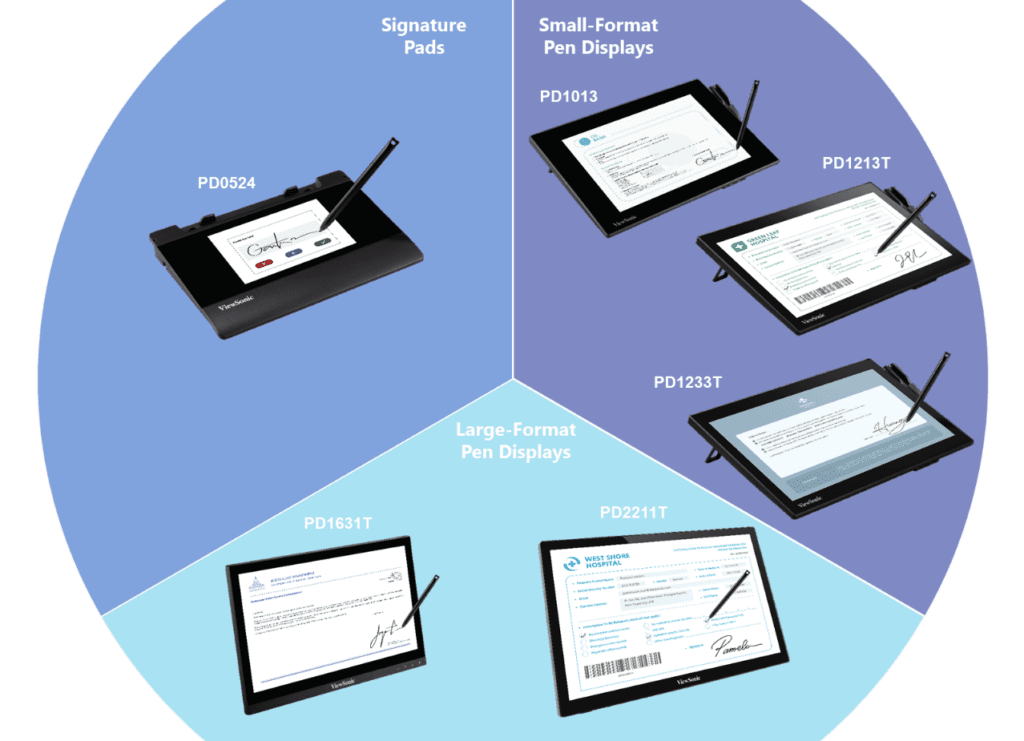 ECS Imaging is an Exclusive Partner with ViewSign Cloud