April 2022 ECS Imaging Newsletter
Upcoming Webinars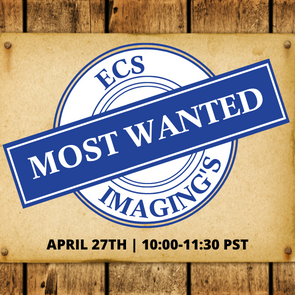 Join the ECS Imaging team as we take a deep dive into our most requested solutions.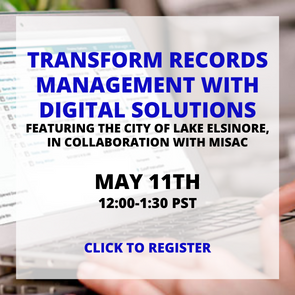 Learn about the ways that you can transform your records management process with automated digital solutions. The City of Lake Elsinore will demonstrate their records management success.
---
ECS Imaging News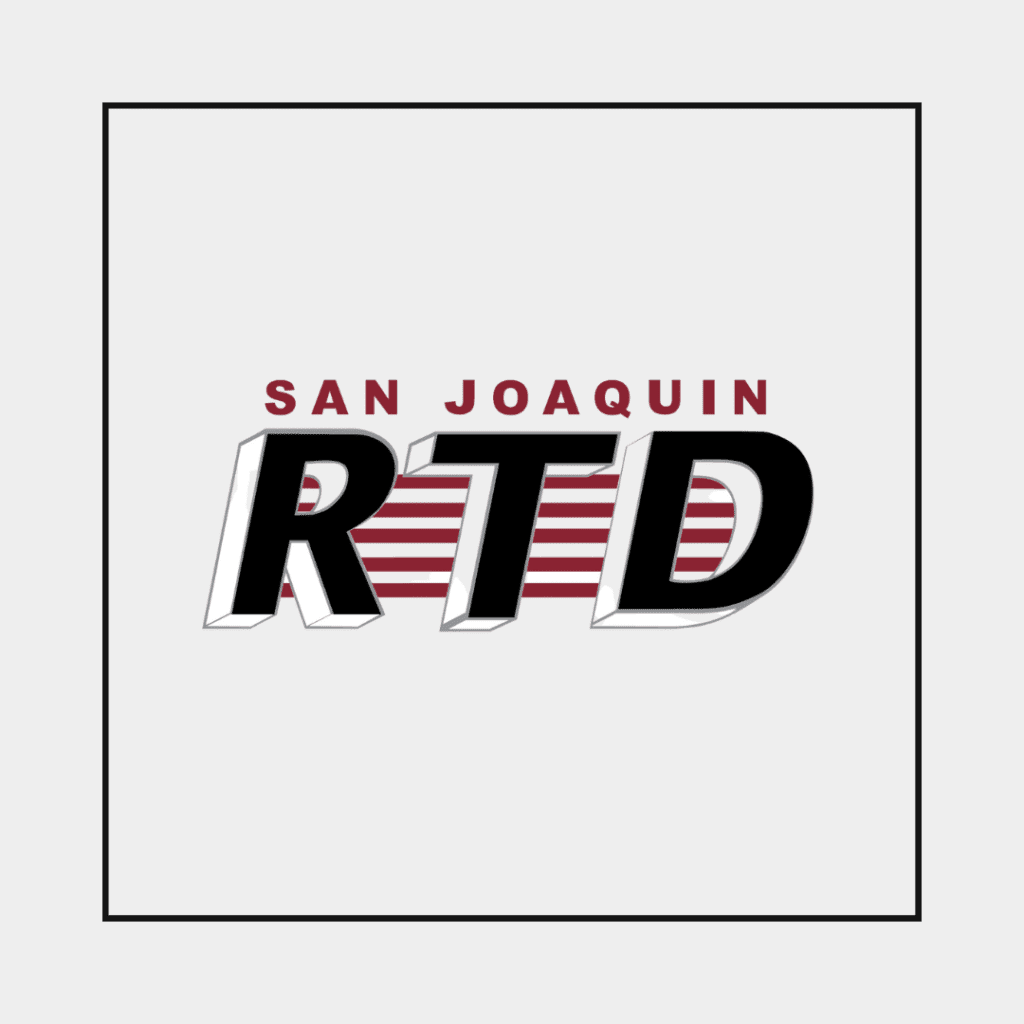 Success Story: San Joaquin Regional Transit District
The San Joaquin Regional Transit District first began their Laserfiche transformation 5 years ago. Since then, Laserfiche has been adopted in 7 different departments.
Of all the things that San Joaquin RTD has done with Laserfiche, there are 3 that stand out as the most transformational. These are their HR repository, their Connector uses, and a brand-new digital timesheet submission project that they will be rolling out very soon. Read more.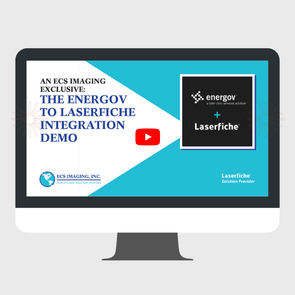 View the ECS-Exclusive EnerGov Integration Demo
The Integration, exclusively created and offered by ECS Imaging, offers organizations the ability to centralize long term and archival storage of EnerGov documents and files in Laserfiche. It automates the process for sending documents to Laserfiche in an intelligent way – through dynamic routing – that stores incoming documents and metadata into an easy to browse folder structure in Laserfiche. Read more or view the video on YouTube. Be sure to subscribe to our channel while you're there!
P.S.: In-person user groups are coming back! We'll be announcing the upcoming dates very soon, so follow us on LinkedIn to be the first to know.
---
Laserfiche News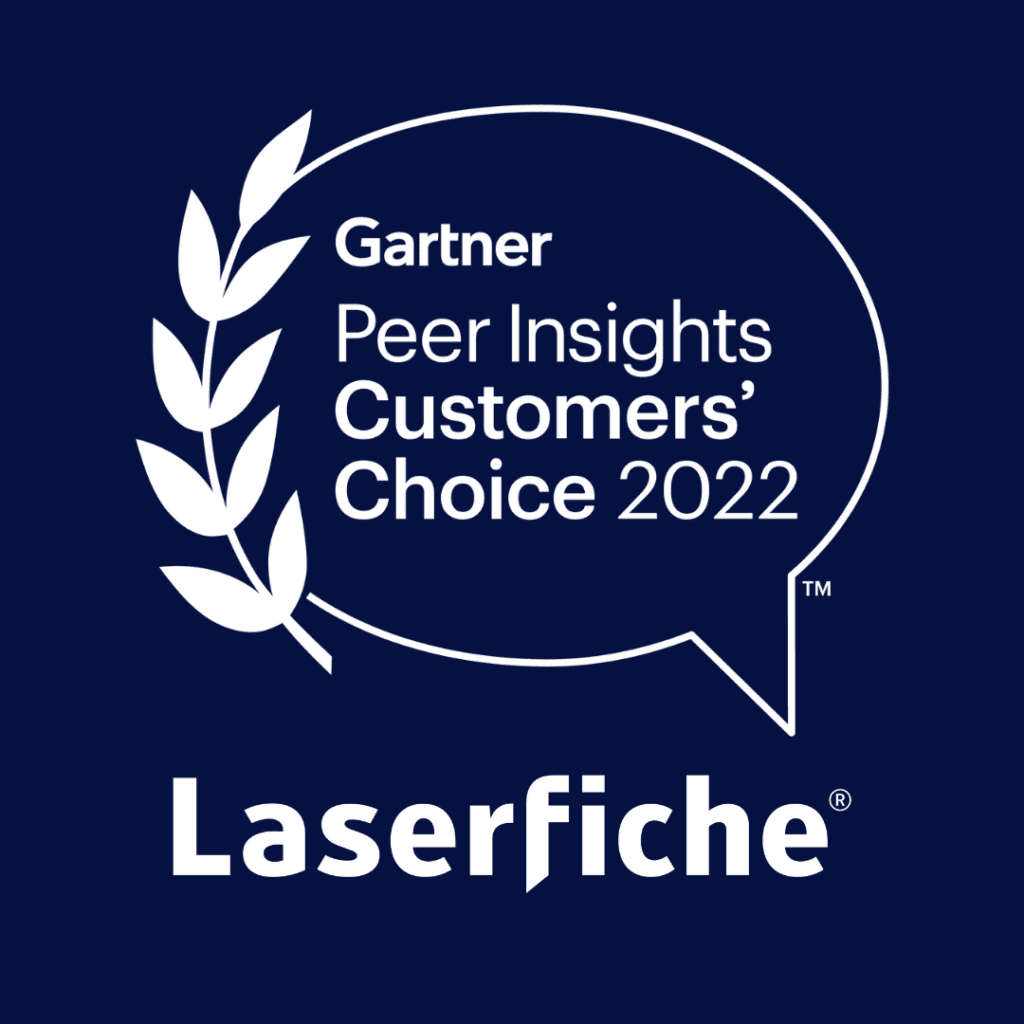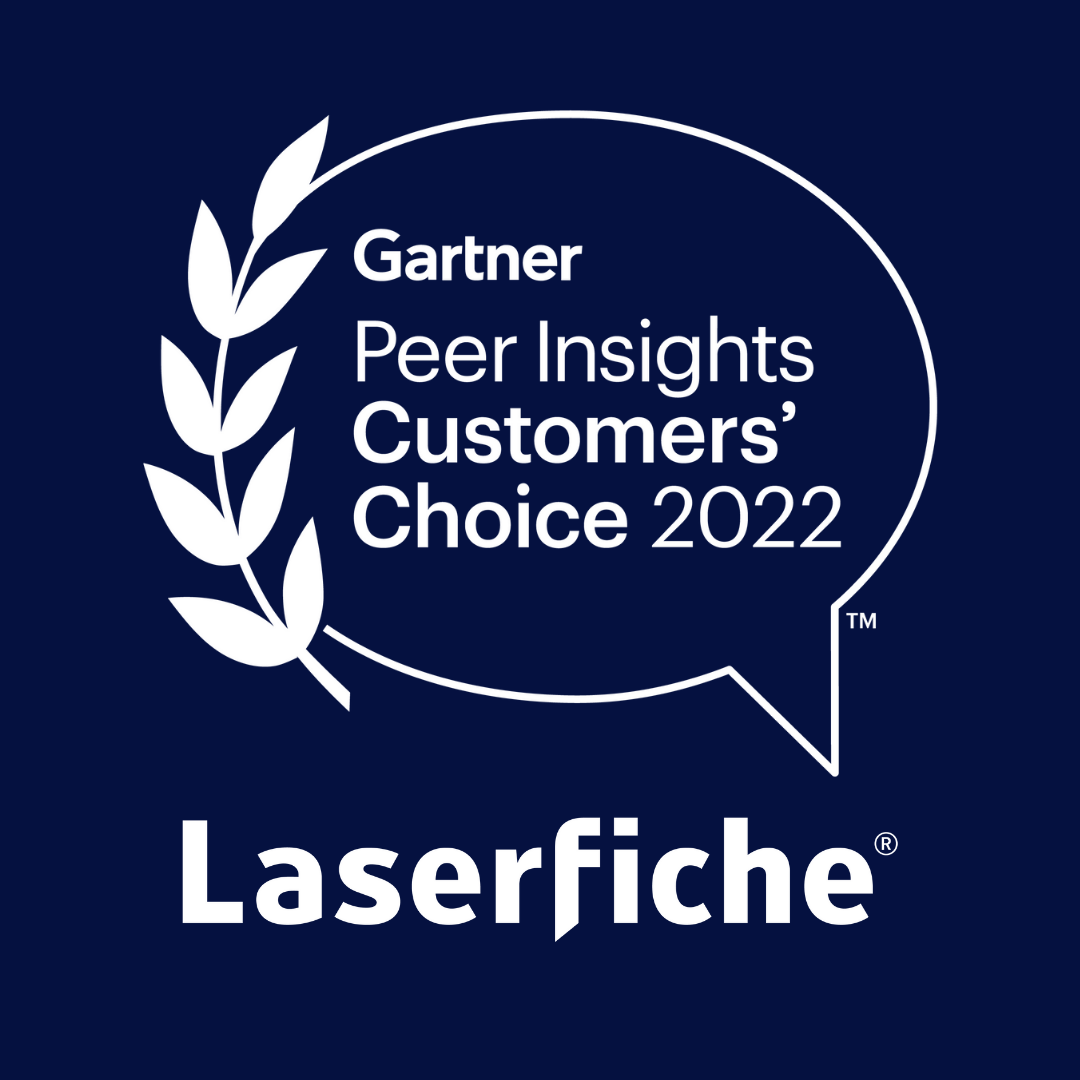 Laserfiche Was Named as Gartner Peer Insights Customers' Choice for the 3rd Year in a Row
Laserfiche outperformed peers by achieving a 4.6 overall rating in the Content Services Platforms category. Additionally, 93% of users would recommend Laserfiche. Read more.
The Ultimate List of Q1 Cloud Updates
Solution Marketplace: Browse and download prebuilt solution templates from a public site
New Solution Templates: Jumpstart automation with new done-for-you templates
In-App User Feedback: Enables users to provide comments on features from anywhere within the Laserfiche Cloud
Invoice Handwriting Recognition: Capture handwritten text from invoices and documents as part of an automated process
Capture Profile Groups: Automatically apply an appropriate capture profile within a single workflow
Document Watermarks: Place an administrator-defined watermark on internal/external content printed or exported by users
JavaScript for New Form Layout Designer: Add custom javascript to forms built with the new form layout designer
SCIM Support: Automatically add, update, or remove users when changes are made in Okta
---
The ECS Imaging Team