Laserfiche Forms offers quick, simplified data collection and processing for your entire organization. Our customizable web forms fit securely onto any website, making it easy for your customers and employees to submit information. Automated approval workflows and built-in auditing ensure that action is taken quickly, forms are never misplaced and stakeholders are updated at every step.
Highlights:
Ensure accurate and secure data collection.
Design and modify forms without IT involvement.
Accelerate business processes.
Laserfiche Forms Features
Functionality
Create forms from a large library of elements and customize them with your logo and branding. Begin with one of 100+ pre-built forms or start fresh. The drag & drop form designer makes creation simple.
Customization & Routing Tools
Configure elements to be dynamically displayed or hidden based on the user's actions and automate form-based workflows. Integrate with a payment gateway to accept payment along with form submissions.
Role-Based Security
Allow and restrict access to necessary functions for form submitters, approvers, creators, and system administrators to reduce security threats.
Reporting
Task page allows users to view all pending and completed tasks, while administrators can view all submitted forms, process data, and approval history.
Publication & Distribution
Distribute to your audience via login, public/secured URLs, or by embedding forms into other web pages. Easily export submission data to Microsoft Excel for further analysis or distribution.
Reporting is Easy with Laserfiche Forms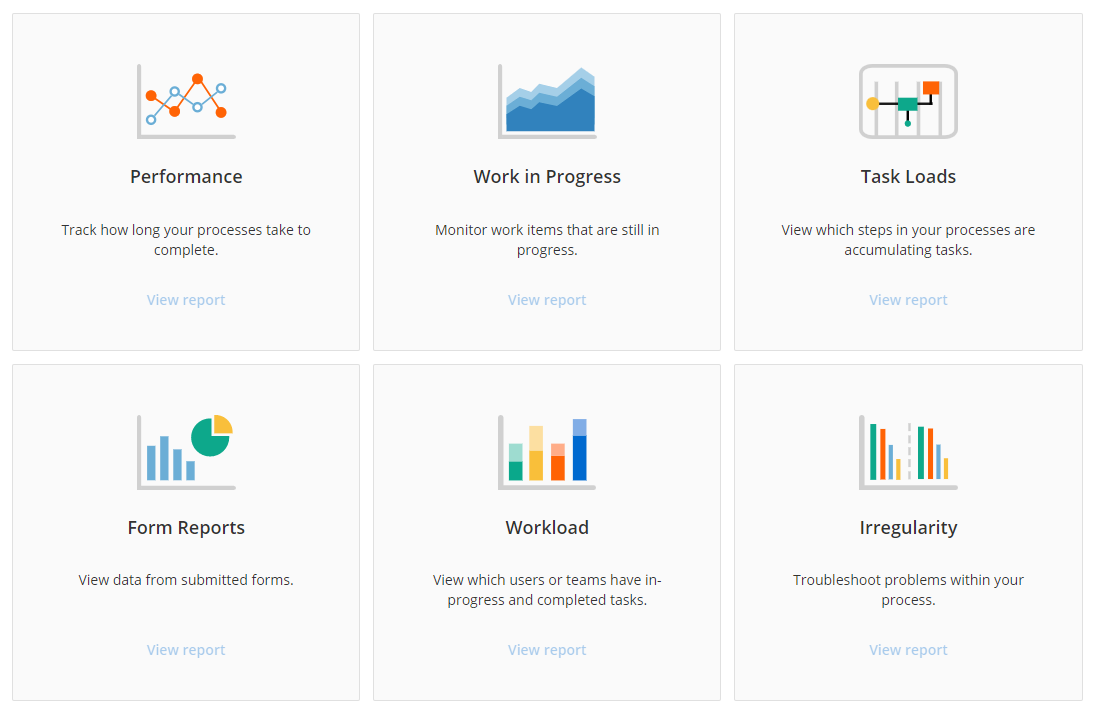 Discover More Benefits of Laserfiche's Powerful Content Management Solution