April 2021 ECS eNewsletter
IN THIS ISSUE
ECS Imaging News & Events
> ECS April Training Webinar – April 28, 2021 – Digital Signatures for Your Digital Transformation
> Attended Empower? Laserfiche Direct Share for Self-Hosted Customers at 25% Off First Year Cost
> ECS Employee Spotlight – Cristobal Guerrero
> ECS Customer Success – El Centro Elementary School District
> ECS Partners with ViewSonic Electronic Signature Solutions
> ECS Monthly Tips & Tricks – Creating a Profile in Laserfiche Import Agent
Laserfiche News & Events
> Laserfiche Web API for Laserfiche Cloud
> Coming Soon to Laserfiche Cloud – MS Teams Integration & More!
> Laserfiche Integration with Adobe Sign Coming Soon
> Announcing the Laserfiche Trust Center for Cloud
> Announcing End-of-Support for Windows 7, Windows 8, and Windows 2008/2008R2
Online Laserfiche Resources
> New Certification Course: Getting Started with Process Automation in Laserfiche Cloud
> New Certification Course: How Business Processes, Workflows, and Bots Work Together
> New Content Available in Aspire
> Upcoming Laserfiche Webinars
> Laserfiche Video Gallery
> Links to Online Resources
---
ECS NEWS & EVENTS
---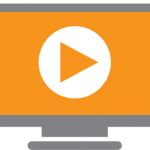 April 28, 2021 (10:00 AM – 11:30 AM)
Digital Signatures for your Digital Transformation
This month's topics:
> Learn about Digital Signature types
> Laserfiche signing for internal and external users
> Collect multiple Signatures on a document
> In-Person signatures pads with pen displays
> Certified Digital Signature Solutions
> Best Practices and Solutions for any use case
> All your questions answered from the ECS Team
---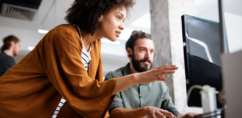 Laserfiche Direct Share for Self-Hosted Customers at 25% Off First Year Cost
If anyone in your organization attended the Laserfiche Virtual Empower Conference in March, Laserfiche is offering a 25% discount on Direct Share for Self-Hosted customers. Offer extends through June 30, 2021. Please contact your Account Manager or email SALES more information and pricing and.
Find Out More About: Direct Share
---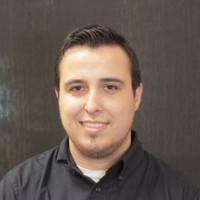 ECS Employee Spotlight – Cristobal Guerrero
Software Engineer
Laserfiche Gold Certified Professional
9 years of Industry Experience
With ECS since January, 2014
Cris' expertise on the technical and programming level of Laserfiche has enabled him to be a valuable resource for our customers projects. He specializes in ECS Tyler Energov integrations, data conversions, SDK level integrations and complex scripting for workflow, quick fields and forms. His dedication is shown through his many accomplishments at ECS.
Cris has been instrumental in implementing over a half a dozen Tyler Energov integrations for both On-premises and cloud versions of Tyler. Recently he integrated Viewsonic's Digital Signature platform into Laserfiche forms and workflow. With the amount of projects that require integrations and conversions Cris has been able to streamline internal methods resulting in maximum efficiency for our customers.
---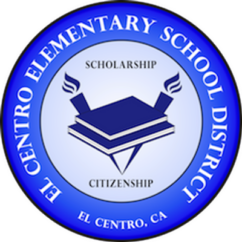 ECS Customer Success Story – El Centro Elementary School District
Transform to Laserfiche Cloud
El Centro Elementary School District is located in Imperial County, in the most Southeastern region of California. The District manages 12 schools and provides educational services to just over 5,000 K – 8th grade students.
The District was in need of a turn-key solution for digitizing student cumulative files. These files were being stored in the…
---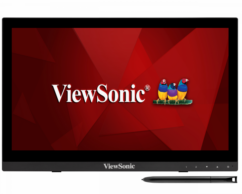 ECS Partners with ViewSonic Electronic Signature Solutions
ViewSonic offers a broad portfolio of hardware and software to enable the reviewing and signing of digital documents and agreements.
The ViewSign Live eSigning toolkit facilitates the in-person signing of forms by enabling ViewSonic's signature pads and pen displays to be used with Laserfiche. When you present a Laserfiche form for review and completion, if it requires a signature, we allow you to embed a signature field compatible with our hardware devices. As soon as a signature action is initiated, a signature box is presented on the ViewSonic signature pad or pen display. The signer signs with our pen directly on the device screen, which captures a high-quality handwritten biometric electronic signature. That signature is then embedded in the form.
ViewSonic works with Laserfiche Cloud Professional or Business or Laserfiche Subscription, Rio or Avante with Forms. Contact your Account Manager or email SALES for more information.
---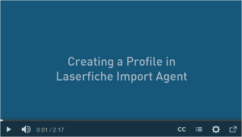 Creating a Profile in Laserfiche Import Agent
Profiles define how and when Import Agent will import files into Laserfiche. Let's take a look at how to create an Import Agent Profile.
> In the Import Agent Configuration Utility, select Profile, and then select New.
> If you already have Profiles, you can select to either create a new Profile or copy the settings from an existing Profile as a starting point.
> In the Sign In dialogue box, provide the credentials Import Agent will use to access Laserfiche.
> Configure each tab in the Create Profile dialogue box
> The General Tab lets you name the Profile, specify the folder to monitor, and specify the types of files to retrieve.
> In the Properties Tab, configure the repository connection information, the name and location for the imported document, and the Profile Count Tokens value.
> Use the Field Tab to apply a template and Fields to the imported document, and provide values for the fields.
> The Tags Tab lists the tags you can apply to the imported document.
> In the Schedule Tab, configure when Import Agent will import documents. Select Continuously to import as soon as they are added to the monitored folder, or select 'Only at these times' to schedule when documents will be imported. You can also disable the Profile from this tab.
> In the Processing Tab, you can configure text retrieval, page length, and PDF settings.
> Use the Post Processing Tab to specify what happens to the original documents after a copy of them has been imported, and what happens in case a file cannot be imported.
> The Document Handling Tab has a variety of options to configure what happens if a document with the same name as the imported document already exists in the repository.
> After configuring all the tabs as desired, click OK.
The Profile will be listed in the Configuration Utility and will be operational immediately.
Creating a Profile Watch Video
---
LASERFICHE NEWS & EVENTS
---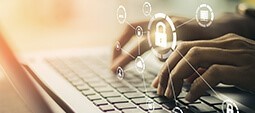 Laserfiche Web API for Laserfiche Cloud
An API allows communication between two applications, and the RESTful standard makes sure the applications are speaking the same language. The Laserfiche API allows your Laserfiche Cloud repository to interact with home-grown and third-party systems. Below are some of the many system types you may want to integrate with your Laserfiche Cloud repository using the Laserfiche API:
Customer relationship management (CRM) – sales teams can avoid entering customer and prospect information twice. The Laserfiche API can facilitate the transfer of customer data and documentation from a CRM to Laserfiche when sales closes a deal.
Enterprise resource planning (ERP) – handle AP processing efficiently with a custom integration that can move invoices and receipts between Laserfiche – which can help you automatically match and capture data from invoices — and your ERP system.
Human resource management system (HRMS) – seamlessly move employee records, W-4s, contact information and more between your Laserfiche Cloud repository and your human resource management system when onboarding and offboarding employees.
Student information system (SIS) – Keep systems in sync, using your Laserfiche Cloud repository as a source of truth. Use the Laserfiche API to ensure that transcripts, mailing addresses and other important student information is updated across your systems and platforms.
To get started with the Laserfiche API, visit the developer page for how-to-guides, reference materials and more. Please contact your Account Manager or email SALES for more information.
---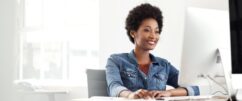 Coming Soon to Laserfiche Cloud
Targeted for Q2, a number of new feature and administration updates are planned for Laserfiche Cloud. Main features and enhancements currently include:
Microsoft Teams Integration: Save and share Laserfiche documents from directly within the Teams app to improve collaboration and compliance with governance policies.
Process Automation Security Controls: Manage user and team permissions to view or design assets across Process Automation.
File Sets: Configure a set of relevant files for process participants to submit or act on as part of a business process. This is useful in processes like new account opening where a specific set of files needs to be uploaded, reviewed or signed by an applicant.
Process Operational Dashboard: Accessible from the home dashboard view, monitor a variety of process metrics in one summary view to keep track of active process and task statuses, such as in-progress, suspended, overdue and completed.
Expanded Admin Control for Active Business Processes: Keep processes running smoothly with actions to skip, retry and interrupt tasks, as well as the ability to modify in-progress variable values to correct mistyped or missing input data.
Just-in-Time User Provisioning: Simplify user licensing by allowing new users to automatically be created and assigned licenses upon first login.
User permissions group mapping: Streamline user administration by mapping SAML identity provider groups or Windows groups with groups defined in Laserfiche.
Data Caching for Third-Party App Connections: Improved user experience with faster form load times when pulling data from Salesforce, Redtail, Dynamics 365 and Ellucian Banner.
---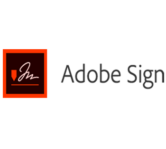 Laserfiche Integration with Adobe Sign Coming Soon!
Coming soon to the Laserfiche Business Process Library for self-hosted customers is a new process that integrates with Adobe Sign. Laserfiche can make requests for digital signatures using Adobe Sign a built-in step for any automated process.
Find this new integration in the Laserfiche Business Process Library when choosing Design in self-hosted Laserfiche Forms. It will be named "External Signature with Adobe Sign" in the category Design Patterns. This process is expected to be available for self-hosted Laserfiche in March 2021 and in Laserfiche Cloud in Q2 2021.
Read more about the integration here. Learn more about Adobe Sign for business and sign up for a free trial
---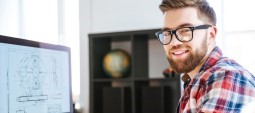 Announcing the Laserfiche Trust Center for Cloud
In an effort to provide more depth related to Laserfiche Cloud security, Laserfiche is excited to announce the launch of the Laserfiche Trust Center. The Trust Center is where you can find detailed security, compliance, reliability and privacy related information about Laserfiche Cloud.
You can navigate to the Trust Center by going to Laserfiche.com, hovering over "Products" and clicking on "Trust and Security". The full URL is: https://www.laserfiche.com/products/trust/
---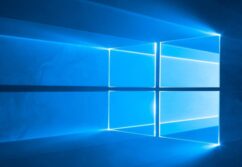 Announcing End-of-Support for Windows 7, Windows 8, and Windows 2008/2008R2
As of March 3, 2021, Laserfiche will no longer provide troubleshooting support for Windows 7, Windows 8 and Windows Server 2008/2008R2 running Laserfiche software due to a lack of extended support for these operating systems from their manufacturer. Windows 8.1 will continue to be supported at this time.
We encourage all customers to consider moving to newer operating systems to avoid any unsupported security vulnerabilities associated with these older operating systems.
To subscribe to receive end-of-life, end-of-support and other product-related notifications, please subscribe to the Product Announcements group.
---
LASERFICHE RESOURCES
---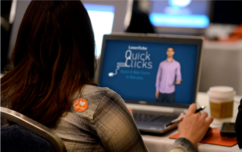 Receive insight on:
> Best practices for going paperless
> Records management and compliance
> Strategies to automate business processes
> Integration with line of business applications
Join an upcoming webinar or watch an on-demand webinar now:
April 13, 2021 (10:00 AM PT) – Laserfiche Cloud Q2 Updates Overview
---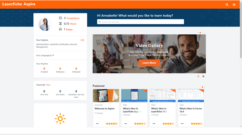 New Certification Courses Available
How Business Processes, Workflows, and Bots Work Together
Laserfiche is excited to announce the launch of a two new course: How Business Processes, Workflows, and Bots Work Together. This certification style course can be accessed in Aspire, at no cost.
See Course Details
Getting Started with Process Automation in Laserfiche Cloud
Laserfiche is excited to announce the launch of a new certification course: Getting Started with Process Automation in Laserfiche Cloud. This certification course can be accessed in Aspire, and has an associated cost of $150.
See Course Detail
New Content Available in Aspire
Laserfiche has recently released the following items in Aspire, at no cost. Click the links below to access the learning in Aspire.
Product eLearning Courses
Accelerating AP Processes with Smart Invoice Capture
Working with Laserfiche Direct Share
Video Tutorials
New Features in Laserfiche Cloud 2021.1
Document Locations in Laserfiche Cloud
Best Practices in Entry Access Rights
Document Locations
Using CSS to Format Forms
Overview of Remote Agents
Overview of the Laserfiche SDK
Maps in the Laserfiche App
If you have any questions regarding your account, you can reach Laserfiche at [email protected]
---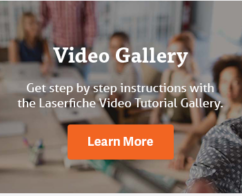 The Laserfiche Video Gallery is an excellent place to find short how-to videos with step-by-step instructions on how to perform a variety of functions and tasks within the Laserfiche suite of applications.
Laserfiche Video Gallery
---
Laserfiche Video Gallery
Laserfiche YouTube Channel
Laserfiche Overview Video
Laserfiche Windows Manual
Laserfiche Scanning Manual
Laserfiche Cloud Manual
Laserfiche Certification
Laserfiche Support Site
Laserfiche Solution Exchange
Laserfiche Answers
Laserfiche Case Studies
Laserfiche Webinars
Laserfiche Resource Center
Knowledge Base Articles
---
To Our Loyal Customers:
ECS wants to assure our customers that we are available to assist you by phone or remote access for your Laserfiche support and training needs. We are available from 7:30 AM – 5:00 PM Monday – Friday. For technical support requests please email [email protected] or call 877-790-1600. We thank you for your loyal support and sincerely appreciate your business. We look forward to seeing you soon.
---
Thank You For Reading the ECS eNewsletter





Corporate Headquarters
5905 Brockton Ave., Suite C
Riverside, CA 92506
Northern California Regional Office
5052 Forni Dr. , Suite A
Concord, CA 94520
(877) 790-1600
(951) 787-8768