In This Issue

ECS Imaging News & Events
> ECS May Training Webinar – May 26, 2021 – Laserfiche 101 User Experience on Web Access Client
> ECS Employee Spotlight – Toni Lewis, VP of Professional Services
> ECS Welcomes New Team Member: Julie Troccoli
> ECS Customer Success – San Bernardino County, Department of Public Works
> ECS Monthly Tips & Tricks – Getting a Shareable Link for a Laserfiche Form
Laserfiche News & Events
> Laserfiche Cloud and Microsoft Teams Integration
> Laserfiche Cloud Awarded Product of the Year
> Laserfiche Recognized as a 2021 Gartner Peer Insights Customers' Choice for Content Services Platform
> Laserfiche IIMC Webinar for City Clerks
> Call for Entries: Government Experience Award and NASCIO State IT Recognition Award
Online Laserfiche Resources
> New Spanish Video: Nuevas funciones en Laserfiche Cloud 2021
> Upcoming Laserfiche Webinars
> Laserfiche Trust Center
> Laserfiche Developer Center
> Links to Online Resources
---
ECS NEWS & EVENTS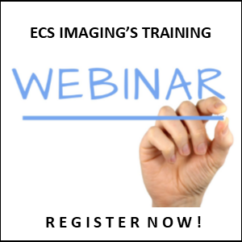 ECS Training Webinar
May 26, 2021 (10:00 AM – 11:30 AM)
Laserfiche 101 User Experience on WebAccess Client
This month's topics:
> Navigate Folders, Documents & Metadata
> Searching Options
> Best practices for Importing & Emailing
> MS Office Integration & Versioning
> Customizing
> Favorite Features
> All your questions answered from the ECS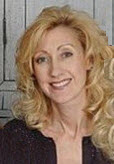 ECS Employee Spotlight – Toni Lewis
VP of Professional Services
25+ years of Industry Experience
With ECS since 2021
We are excited to announce a new position on our executive team, VP of Professional Services. Toni Lewis is not new to the industry or Laserfiche with over 25 years' experience in Project Management, Business Analysis, Document Management systems and administering other core Software applications. Her abundant achievements are highlighted with a Six Sigma greenbelt and PMP certification.
Toni will be leading ECS' project teams and automated business process implementations. Creating efficiencies, structure, streamlining processes, and documentation come natural to her and will be a benefit for all ECS customers and team members. We are grateful to have her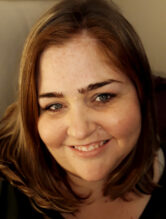 ECS Welcomes New Team Member – Julie Troccoli
Accounting Assistant
15 years of Industry Experience
With ECS since 2021
Julie Troccoli has been serving in Accounting departments for the last 15 years. Her honest and sincere demeanor will be a friendly resource. She will assist ECS streamline accounting processes further with her helpful skillsets.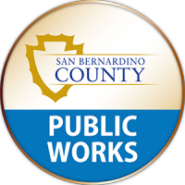 ECS Customer Success Story –
San Bernardino County, Dept of Public Works
Geocentricity with Laserfiche
San Bernardino County is located in the southern portion of California and is the largest county in the contiguous United States by area with a population of over 2 million residents, making it the fifth most populous county in California. The County of San Bernardino, Department of Public Works (DPW) became an ECS customer in 2018 by leveraging the existing Rio implementation…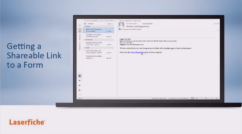 Getting a Shareable Link for a Laserfiche Form
Providing users with a link to a form gives them the flexibility to start a process simply by pasting the URL (Uniform Resource Locator) in a browser and filling out the form. You can also easily email links to forms or include form links on your company's website.
> From either the Manage page or the Design page, click the Details button for the selected business process.
> Under Link, you can see that by default the form's URL contains random numbers and letters. However, you can edit this part of the URL to make it more descriptive.
> To share the link with others, click Share.
> Then click the Copy button to copy the form's URL or Email link to send an email with a link to the starting form.
Modifying Process Details Watch Video
User Manual
---
LASERFICHE NEWS & EVENTS
---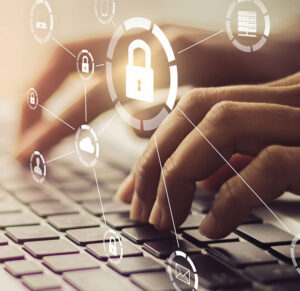 Laserfiche Cloud and Microsoft Teams Integration
Now available for all Laserfiche Cloud customers
Integration with Microsoft Teams! This integration allows organizations to save and share Laserfiche documents from directly within the Teams app to improve collaboration and compliance with governance policies. Main highlights include the ability to:
> More securely collaborate with others by sharing and viewing Laserfiche content natively within Teams.
> Improve governance by saving content shared in Teams directly to Laserfiche to avoid duplicate files created across Teams channels and user desktops.
> Save time with convenient access to Laserfiche without having to switch applications.
Look out for further updates targeted later this year with the ability to push business process approvals and notifications to Teams for expanded user convenience.
**Download the Microsoft Teams integration today!**
To learn more about the Microsoft Teams Integration and other recent cloud updates, watch the Laserfiche Cloud Q2 release overview webinar.
---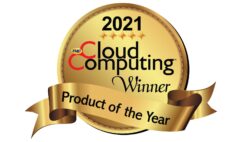 Laserfiche Cloud Awarded Product of the Year
TMC has awarded Laserfiche Cloud a 2021 Product of the Year Award, presented by Cloud Computing Magazine. The awards honor vendors with the most innovative, useful and beneficial cloud products and services that have been available to deploy within the past year.
---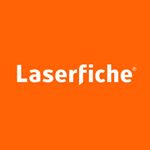 Laserfiche Recognized as a 2021 Gartner Peer Insights Customers' Choice for Content Services Platform
Laserfiche — the leading SaaS provider of intelligent content management and business process automation — has been named a Customers' Choice in the April 2021 Gartner Peer Insights 'Voice of the Customer': Content Services Platforms report. Gartner defines content services platforms (CSPs) as integrated platforms that provide content-focused services, repositories, APIs, solutions and business processing tools to support digital business and transformation. In this market, Laserfiche was one of only two vendors recognized as a Gartner Peer Insights Customers' Choice for Content Services Platforms.
---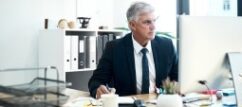 Laserfiche IIMC Webinar for City Clerks
How to Be a Leader in a Digital World
Laserfiche and IIMC have teamed up for a webinar on Tuesday, May 18 at 10:00AM PT/1:00PM ET that's designed to help municipal clerks learn leadership tools for today's digital world. We'll cover:
> Personal leadership techniques to help you stay ahead of the curve, including how to increase your agility, become more creative and improve your ability to collaborate.
> Ways to cultivate a customer experience mindset, including understanding your citizens' needs, mapping your desired experience and leveraging technology to bring it all together.
> Techniques to drive cultural change, including communication practices to keep everyone aligned.
Upon satisfactory completion of the assessment, attendees will receive 0.75 CMC Education or 0.75 MMC Advanced Education credit. Attendance at this webinar is complimentary and no fee is involved to attend or complete the assessment. Registrants do not have to attend live to receive credits – all registrants will receive a recording of the webinar and will be able to complete the assessment.
---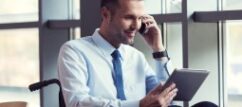 2021 Government Experience Awards
The annual Government Experience Awards is now accepting applications for 'Overall Experience Awards' and 'Project Experience Awards.' Presented by the Center for Digital Government (CDG), the award nominations are open to ALL U.S. states, counties, cities, and federal agencies.
If selected, top government jurisdictions, agencies, and departments will be featured in the virtual Experience Academy and featured in the Government Technology publication.
Please note, the deadline for submission is Wednesday, May 12, 2021. See Announcement
NASCIO 2021 State IT Recognition Awards
The NASCIO (National Association of State Chief Information Officers) IT Recognition Awards honor innovation and excellence in the use of information technology in state government. NASCIO is seeking nominations of transformational projects and initiatives that address critical business problems, improve business processes and increase citizen engagement in state government.
Please note, the deadline for submission is Friday, May 28, 2021. See Announcement
---
LASERFICHE RESOURCES
---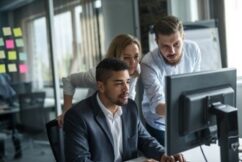 Nuevas funciones en Laserfiche Cloud 2021
Laserfiche has launched of a new Spanish video: Nuevas funciones en Laserfiche Cloud 2021.1. This video goes over the new Laserfiche Cloud features, such as, retrieving vendor information from invoices, automatically filling PDFs, and repository search bar improvements.
In the upcoming months, Laserfiche will be releasing additional learning resources in Spanish. You can find all Spanish learning resources by going into Aspire's search page and selecting the Spanish (Español) filter option under the Subject category.
---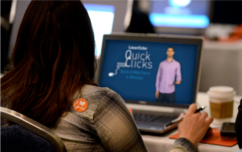 Receive insight on:
> Best practices for going paperless
> Records management and compliance
> Strategies to automate business processes
> Integration with line of business applications
Join an upcoming webinar or watch an on-demand webinar now:
May 11, 2021 (10:00 AM) – Tips and Tricks in Security
May 18, 2021 (11:00 AM) – How To Be a Leader in a Digital World
May 26, 2021 (11:00 AM) – Fun Things to do with Laserfiche to Increase Engagement
---
LASERFICHE CLOUD PLATFORM SERVICES
---
Links to Online Laserfiche Resources
Laserfiche Video Gallery
Laserfiche YouTube Channel
Laserfiche Overview Video
Laserfiche Windows Manual
Laserfiche Scanning Manual
Laserfiche Cloud Manual
Laserfiche Certification
Laserfiche Support Site
Laserfiche Solution Exchange
Laserfiche Answers
Laserfiche Case Studies
Laserfiche Webinars
Laserfiche Resource Center
Knowledge Base Articles
---
To Our Loyal Customers:
ECS wants to assure our customers that we are available to assist you by phone or remote access for your Laserfiche support and training needs. We are available from 7:30 AM – 5:00 PM Monday – Friday. For technical support requests please email [email protected] or call 877-790-1600. We thank you for your loyal support and sincerely appreciate your business. We look forward to seeing you soon.
---
Thank You For Reading the ECS eNewsletter





Corporate Headquarters
5905 Brockton Ave., Suite C
Riverside, CA 92506
Northern California Regional Office
5052 Forni Dr. , Suite A
Concord, CA 94520
(877) 790-1600
(951) 787-8768