June 2021 ECS eNewsletter
IN THIS ISSUE
ECS Imaging News & Events
> ECS June Training Webinar – Wednesday, June 23, 2021 – Laserfiche Automated Business Processes
> ECS Employee Spotlight – Michelle Suryadi, Solutions Engineer
> Laserfiche Integrated eSignature Solution Provided by ECS Imaging
> ECS Monthly Tips & Tricks – Getting Information from Multiple Applications Using Laserfiche Connector
Laserfiche News & Events
> Outlook 365 Add-in Now Available for Laserfiche Cloud

Online Laserfiche Resources
> New Online Courses and Training Videos Available
– Overview of the Repository Training Video
– Overview of Workflow Bots Training Video
– Working with Laserfiche Forms 11 Certification Course
> Upcoming Laserfiche Webinars
> Links to Online Laserfiche Resources
---
ECS NEWS & EVENTS
---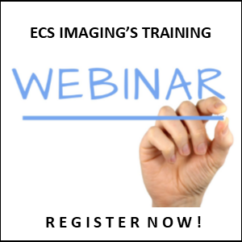 ECS Training Webinar
Wednesday, June 23, 2021 (10:00 AM – 11:30 AM)
Laserfiche Automated Business Processes
> Utilizing Forms for many different use cases
> Contracts Management with eSignatures
> Invoice Capture and Approvals
> Leverage pre-built Forms in the Library
> Build a Survey
> Tips & Tricks
> All your questions answered from the ECS Team
Please RSVP by June 22, 2021
Download Flyer Register Here
---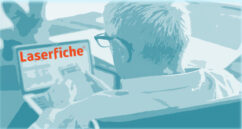 ViewSign Cloud eSignature Webinar
July 14, 2021 (11:00 AM – 12:00 PM)
Join ECS Imaging to see the latest in eSignature technology with ViewSign Cloud integrated with Laserfiche.
> Easy to Sign
> Seamless Integrations
> Encrypted
> Industry Standards
> Flexible Design Tools
Download Flyer Register HERE

---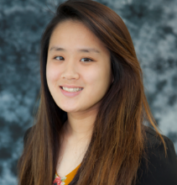 ECS Employee Spotlight – Michelle Suryadi
Solutions Engineer
Laserfiche Platinum Certified
4 Years of Industry Experience
With ECS since 2017
Many of ECS' customers have experienced Michelle's expertise in designing Laserfiche Forms and Workflows. Her depth of automated Forms processes includes a wide range of solutions including Contracts Management with Vendor Insurance, COVID Forms, HR Forms, Student Forms, and Purchasing dept Forms to mention a few. She has also integrated Forms and Workflow with third party applications such as ViewSign Cloud eSignature Solution, Paypal, Google Maps, Tyler Eden, and various third-party applications.
Michelle has an avid love for motorcycles, and is a powerhouse of knowledge with Laserfiche. She transforms manual business processes into digital magic. Her meticulous and thorough approach keeps her projects moving forward in the fast lane while leveraging the latest technologies.
Laserfiche Platinum Certification:
System Administrator III 10
Planning and Designing in Quick Fields 10
Building Advanced Processes with Laserfiche 10
Records Management with Laserfiche 10
Integrations with Laserfiche 10

---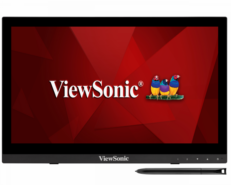 Laserfiche Integrated eSignature Solution Provided by ECS Imaging
Sign Anywhere with ViewSign Cloud and Laserfiche
ViewSonic provides a certified eSignature Solution called ViewSign Cloud for acquiring handwritten biometric signatures on tablets and collecting signatures on documents from remote parties. ViewSign Cloud manages the signing process and is fully integrated with Laserfiche ECM system. The standard REST API implementation of ViewSign Cloud offers us flexibility to customize how you want to use the platform. Intuitive web-based signing provides signers flexible options including click-to-sign, type-to-sign, draw-to-sign and batch signing. Unique to ViewSign Cloud, users have the option to provide a handwritten electronic signature using ViewSonic's signature pads or pen displays.
READ MORE
---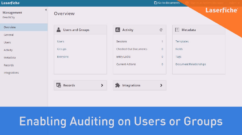 ECS Monthly Tips & Tricks
Getting Information from Multiple Applications Using Laserfiche Connector
Laserfiche Connector lets you get information from applications, and use that information to perform an action. This is how you can get information from more than once application with Laserfiche Connector.
> On the Get Information page of the Profile Creation Wizard define the first application you want to get information from by clicking Add Source Application and dragging the Target to the application.
> Then, specify how it will be analyzed and what pages Connector can get information from. Click Save.
> Define the information you want to get from this application.
> To get information from an additional application, click Add Application.
> Drag the Target to the new application or website, specify how you want the page to be analyzed, and which pages you want to get information from.
> Under Application Details, configure how you want the information retrieved. (Connector can try to retrieve the information automatically, without any user input. Or it can provide a Continue button for users to click when they are ready to retrieve information from this application. (You can provide custom instructions for users to tell them how to advance the process). NOTE: It is recommended to provide user instructions in case the target application is unavailable and needs to default to the user manually advancing the process. Additionally, you can configure Laserfiche Connector to automatically open the application or web page if the user does not already have it open.
> Click Save, and then define the controls you want to retrieve values from. You can continue to add applications, edit added applications, or delete applications as needed.
> You can access the information from these applications from the token button in the rest of the Wizard.
Modifying Process Details
User Manual
Watch Video
---
LASERFICHE NEWS & EVENTS
---
Outlook 365 Add-in Now Available for Laserfiche Cloud
Laserfiche is pleased to announce the Outlook 365 Add-in for Laserfiche Cloud! This add-in is included for all Laserfiche Cloud customers and enables users to save Outlook emails, populate metadata and attach Laserfiche documents straight from the Outlook 365 app. Main highlights include:
> Conveniently save your email correspondences and attachments to Laserfiche directly from Outlook 365 desktop or web versions.
> Gain a simplified user experience with the ability to attach Laserfiche documents to emails directly from Outlook.
> Satisfy records compliance policies by archiving emails to Laserfiche as part of records retention schedules.
> Reduce manual steps by kicking off automated processes after saving an email to the Laserfiche repository.
---
LASERFICHE RESOURCES
---
New Online Course and Training Videos Available
Overview of the Repository Training Video
Laserfiche has introduced a new course: Overview of the Repository. This eLearning course can be accessed in Aspire, at no cost. Recommended for those interested in learning more about the Laserfiche Repository. This course contains a Progress Check Exercise that must be completed successfully in order to receive completion credit. Follow the instructions and enjoy this interactive eLearning course about the Laserfiche Repository.
Course Objectives:
> Explain what a repository is and its layout
> Identify where to find recent and starred documents
> Navigate the repository
> Describe the repository features and elements
> Organize documents and folders
Login required. Course Length: 19 minutes
---
Overview of Workflow Bots Training Video
Laserfiche has introduced a new course: Overview of Workflow Bots. This eLearning course can be accessed in Aspire, at no cost. We recommend this course for those interested in learning how to design and configure bots to automate manual, repetitive tasks. In this course, we will learn how to take data collected from a customer, pass it through a workflow, and then kick off a bot that inserts that data into a third-party application in order to reduce manual effort.
Course Objectives:
> Explain how a business process can start a workflow and a workflow can start a bot
> Describe the importance of variables and tokens in passing information
> Discuss how parameters function in workflows and bots
> Navigate quickly between business processes, workflows, and bots while developing solutions
Login required. Course Length: 24 minutes
---
Working with Laserfiche Forms 11 Certification
Laserfiche has introduced a new certification course: Working with Laserfiche Forms 11. This certification course can be accessed in Aspire, and has an associated cost of $150. Recommended for those interested in learning more about creating forms and business process, managing team and individual tasks, and creating and analyzing reports in Forms. This course teaches you how to easily create Laserfiche forms and business processes. It will also cover managing individual and team tasks and show reporting tools available in Laserfiche for analyzing team performance.
Course Objectives:
> Navigate the Forms inbox, including starting a process, organizing and managing task lists, and claiming and reassigning tasks
> Manage team tasks, including creating, managing, and administering teams
> Create a form using the Laserfiche Forms designer by adding and configuring different types of fields
> Design a business process using the form built by configuring tasks, events, and a gateway
> Configure reports for administrators and high-level managers by using filters, column display, and more
> Identify process bottlenecks and analyze trends by using Forms reporting
> Manage Forms security and administration by publishing the business process, connecting it to an external data source, and managing teams at a system-wide level
Login required. Course Length: 2 hours, 47 minutes
---
Upcoming Laserfiche Webinars
Receive insight on:
> Best practices for going paperless
> Records management and compliance
> Strategies to automate business processes
> Integration with line of business applications
Join an upcoming webinar or watch an on-demand webinar now:
June 9, 2021 (11:00 AM) – Best Practices in Repository Design
June 23, 2021 (11:00 AM) – Customer panel – How Cloud Changed Our organization
Coming in July:
July 6, 2021 (11:00 AM) – Confessions from a Laserfiche Administrator
Register for Webinars Here
---
Links to Online Laserfiche Resources
Laserfiche Video Gallery
Laserfiche YouTube Channel
Laserfiche Overview Video
Laserfiche Windows Manual
Laserfiche Scanning Manual
Laserfiche Cloud Manual
Laserfiche Certification
Laserfiche Support Site
Laserfiche Solution Exchange
Laserfiche Answers
Laserfiche Case Studies
Laserfiche Webinars
Laserfiche Resource Center
Knowledge Base Articles
---
To Our Loyal Customers:
ECS wants to assure our customers that we are available to assist you by phone or remote access for your Laserfiche support and training needs. We are available from 7:30 AM – 5:00 PM Monday – Friday. For technical support requests please email [email protected] or call 877-790-1600. We thank you for your loyal support and sincerely appreciate your business. We look forward to seeing you soon.
---
Thank You For Reading the ECS eNewsletter





Corporate Headquarters
5905 Brockton Ave., Suite C
Riverside, CA 92506
Northern California Regional Office
5052 Forni Dr. , Suite A
Concord, CA 94520
(877) 790-1600
(951) 787-8768