June 2022 ECS Imaging Newsletter
Upcoming Webinar
Join the ECS Imaging team for a training session on the Laserfiche Web Client.
Discover Web Client uses, features, and updates that will enhance your organization's digital transformation and learn how to take advantage of all the Web Client offers. The training will feature a Laserfiche 101 Overview including searching, navigating the repository, customizing your views, importing and sharing documents.
This training is designed for Laserfiche users of all levels.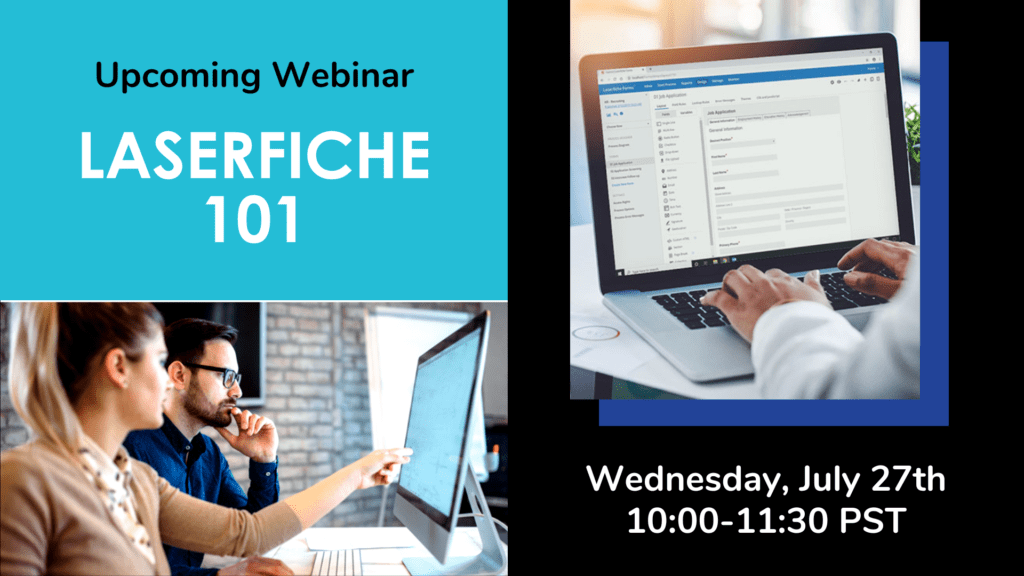 ECS Imaging News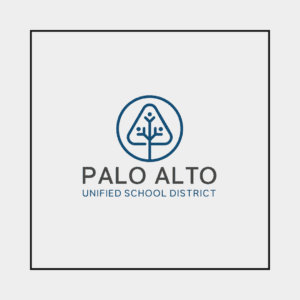 Success Story: Palo Alto Unified School District
Spread between 18 schools and a large district administration office are 2,200 employees of the Palo Alto Unified School District. To serve the large number of employees are 30 full Laserfiche Rio users and 5,000 Education Community Users across the Human Resources, Fiscal, Finance, Accounts Payables, Student Services and Technology departments.
Since 2016, Palo Alto USD has been increasing their Laserfiche usage, trimming down on the need for manual tasks across multiple departments and transitioning away from a physical paper process while leveraging many of Laserfiche's efficient tools. Read on.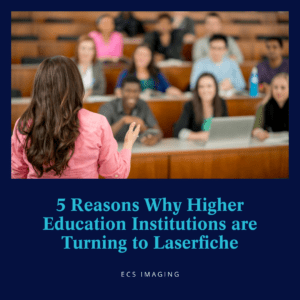 5 Reasons Why Higher Education Institutions are Turning to Laserfiche
With good reason, more and more colleges and universities are turning to Laserfiche for their enterprise content management needs. Laserfiche offers complex higher education institutions the ability to digitize their paper processes and optimize efficiency.
From the registrar's office to human resources and everywhere in between, Laserfiche has turnkey resources that streamline your operations.
Read the blog to see how Laserfiche can transform your campus.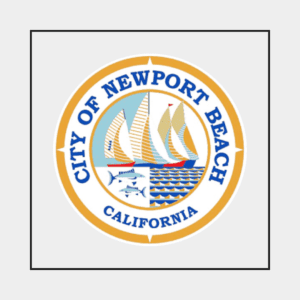 Success Story: City of Newport Beach
Twelve years ago, The City of Newport Beach set out to find a reliable document management system that provided transparency, stability, automation, enhanced security, and one easy place to search for all City documents. After conducting some research, City representatives learned that Laserfiche was the perfect solution for them.
In the past twelve years, the needs for Laserfiche City-wide have grown tremendously, with twelve of City's thirteen departments now using the system. Primarily, aside from the document repository, the City uses Quickfields, Workflow, Import Agent, Connector and Weblink.
Read more to see how each department uses Laserfiche.
Laserfiche News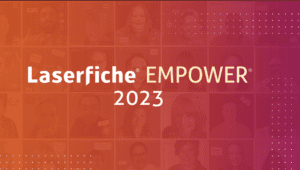 Laserfiche Empower 2023 to be Held In-Person
Laserfiche has announced that Empower 2023 will be an in-person event with a different format than has been used in years past. There will be regional events held throughout the country to better serve Laserfiche users from coast to coast. Each event will feature the same content and will be less of a time commitment for attendees than previous Empower sessions. Dates and locations have yet to be announced, but we will continue to share information as it becomes available!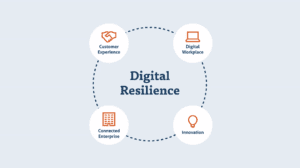 Laserfiche Announces Spark Webinar Series
Laserfiche Spark is a 6-part webinar series that will build on the four key pillars of digital resilience. Each webinar will be a standalone event and registration for each webinar is completed separately. The series begins on July 7th and is open to all Laserfiche customers. Learn about each webinar in the series and register for the ones that interest you here. Participants will receive a free CPP course as a 'thank you' from Laserfiche!
---
The ECS Imaging Team