July 2022 ECS Imaging Newsletter
Upcoming Webinars
Join the ECS Imaging team for a training session on the Laserfiche Web Client.
Discover Web Client uses, features, and updates that will enhance your organization's digital transformation and learn how to take advantage of all the Web Client offers. The training will feature a Laserfiche 101 Overview including searching, navigating the repository, customizing your views, importing and sharing documents.
This training is designed for Laserfiche users of all levels.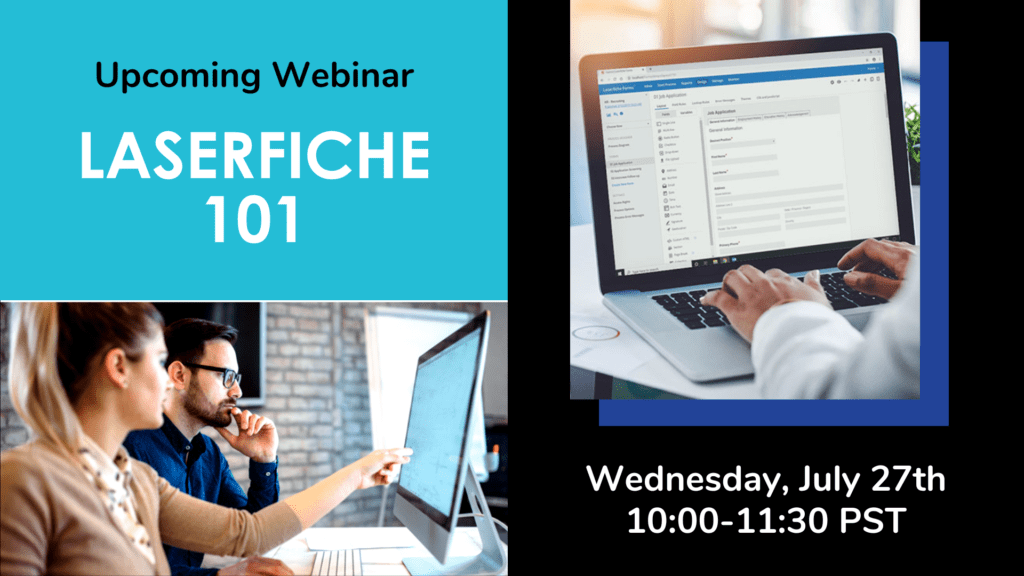 Join the ECS Imaging team as we answer the burning question, 'What can the Laserfiche Cloud do?' in our August webinar! We will talk about the Cloud content management platform that more and more organizations are using and the exciting new updates that Laserfiche has recently made.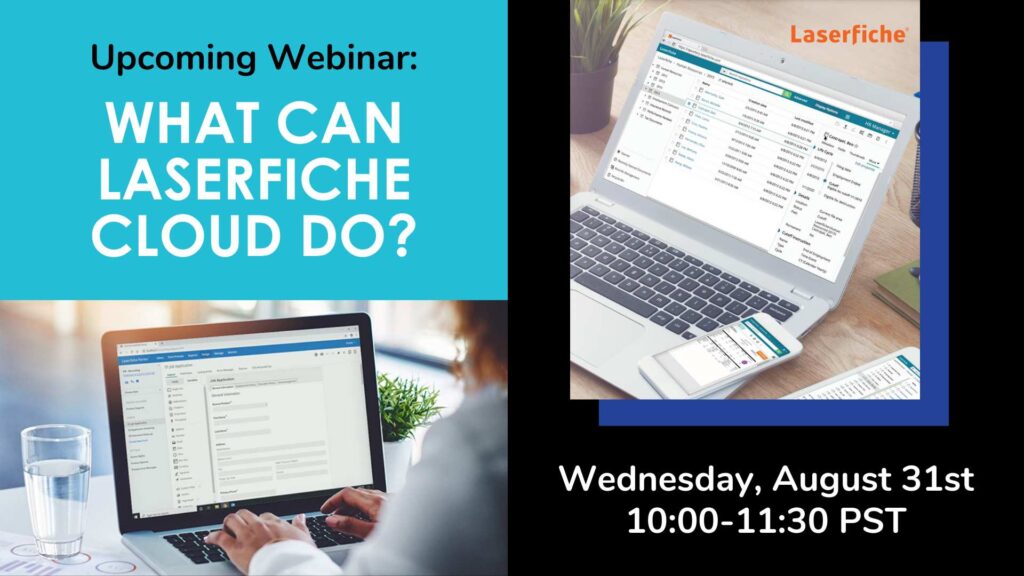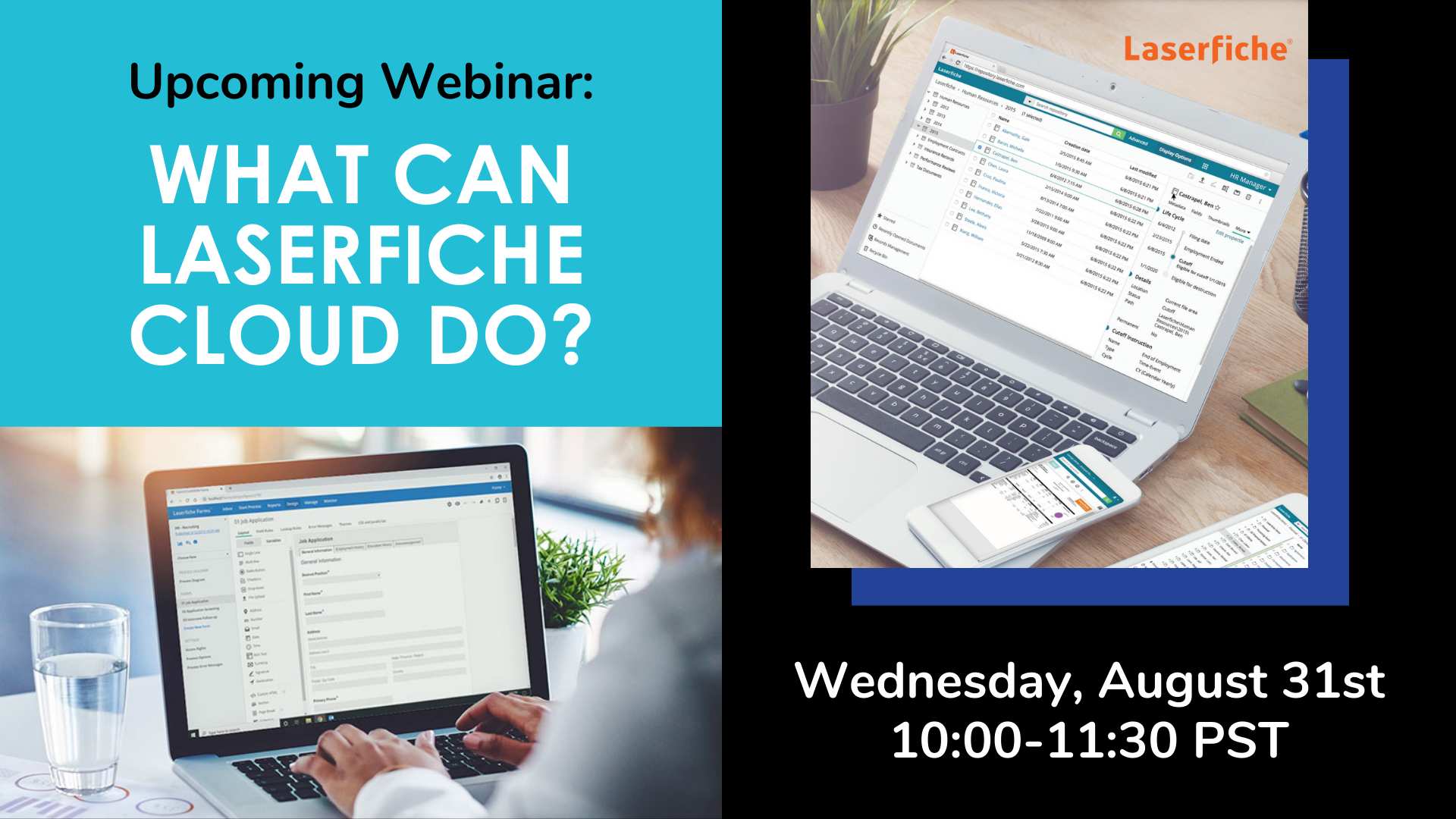 ECS Imaging News
NEW: Customer Helpdesk Portal
In an effort to provide our customers with better, more transparent service, ECS Imaging is proud to announce a new complimentary customer Helpdesk Portal!
This Helpdesk Portal will be available for designated representatives 24/7. Within this portal you will be able to view tickets and their status, correspond with our technicians, create new tickets, and more.
If you are the primary Laserfiche contact for your organization, please keep an eye on your email for important information about activating your portal account!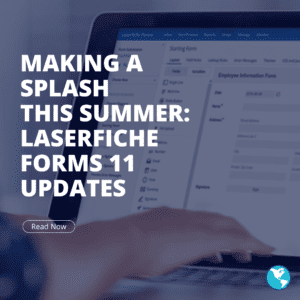 Making a Splash This Summer: Laserfiche Forms 11 Updates
Laserfiche Forms is a cornerstone of digital transformation for many of our customers. Forms allows our customers to complete Public Records Requests entirely online, complete employee onboarding paperwork in record time, and so much more.
With the new features Laserfiche has released, Forms is now easier to use and more customizable than ever before.
Read the blog to learn about these exciting updates!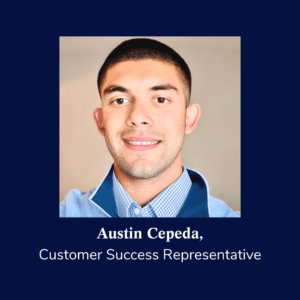 ECS Imaging Welcomes Austin Cepeda to the Team
ECS Imaging is thrilled to welcome Austin Cepeda to our team. We look forward to continued growth to better serve you, our wonderful customers.
Austin Cepeda joins ECS Imaging as a Customer Success Representative. Austin has extensive customer support experience, in addition to management, operations, and critical problem solving skills. He is diligent in meeting customer needs to ensure satisfaction. Austin looks forward to serving you and helping you to achieve your most powerful digital transformation!
Laserfiche News
Sunset Announcement for Laserfiche Teams and United
On July 12, 2022, Laserfiche announced the sunset for Laserfiche United and Team license platforms. As your strategic partner with Laserfiche, we are here to answer your questions and guide you through the transition.
What is going to happen?
Starting January 1, 2023, Laserfiche will no longer accept expansion sales for existing Laserfiche Teams and United systems
If you do not need to expand and wish to remain on your current Laserfiche Team or United package, you can continue to renew Support on an annual basis only. They will not offer multi-year contracts for Support renewals
Beginning July 1, 2023, Laserfiche is implementing a 10% increase in the Laserfiche Team and United support plans which is the first price increase in over a decade on these products
This creates an opportunity to upgrade to a more modern offering with business process automation solutions! Some of the new features you can enjoy with a business process automation solution such as Laserfiche Rio, Avante, or Cloud is Laserfiche Mobile access, Forms, Connector integrations, Direct Share, Workflow Bots, AI Smart Invoice Capture, new licensing flexibilities and much more.
To ease the transition, Laserfiche is offering for current Laserfiche Team and United customers special offers when upgrading.
Whatever you decide, ECS Imaging is here for you to consult on the best solution for your organization. Please contact your account manager if you'd like to get the conversation started!
---
The ECS Imaging Team