August 2022 ECS Imaging Newsletter
Upcoming Webinars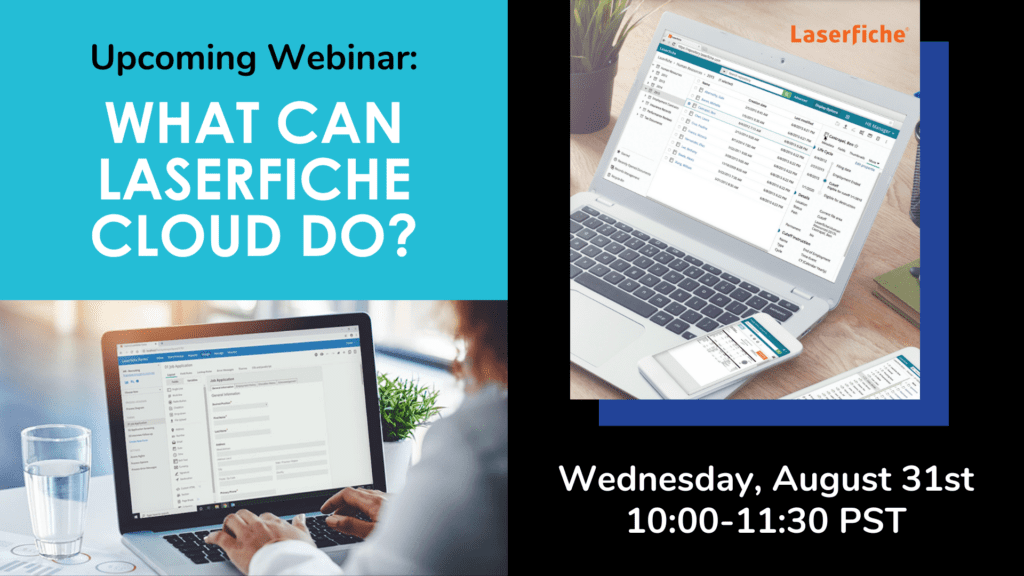 Join the ECS Imaging team as we answer the burning question, 'What can the Laserfiche Cloud do?' in our August webinar! We will talk about the Cloud content management platform that more and more organizations are using and the exciting new updates that Laserfiche has recently made.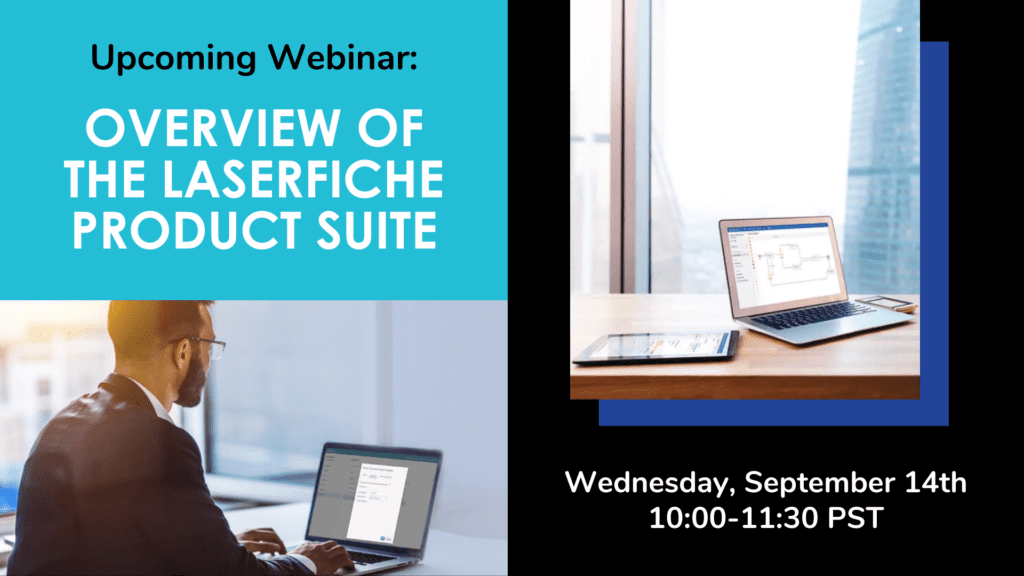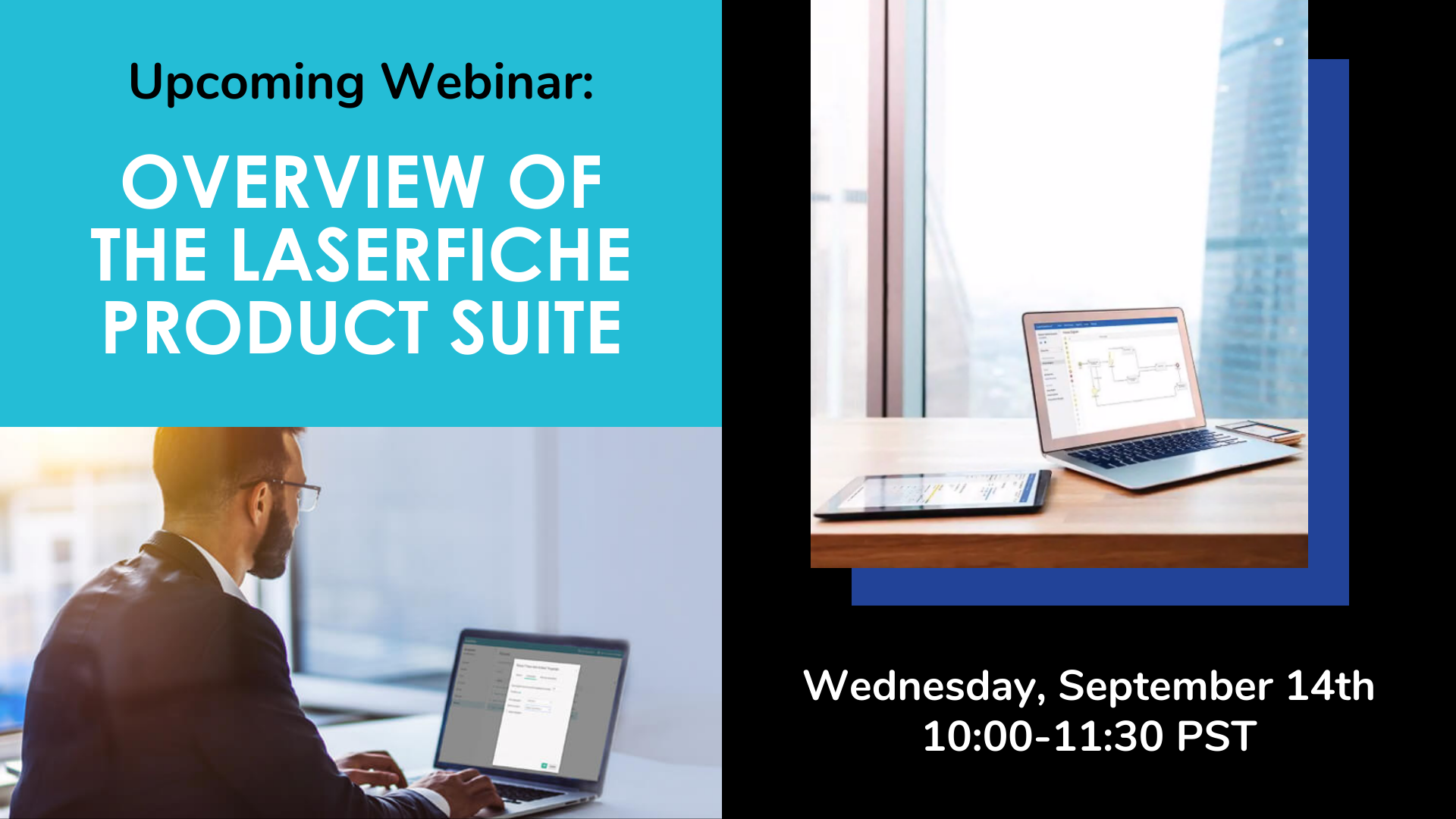 The Laserfiche product suite offers countless opportunities to automate, simplify, and streamline your processes. But, how exactly does it do all of these things?
With a expansive set of modules that can work independently and collaboratively to reduce the need for manual repetitive tasks.
Join the ECS Imaging team as we dive into the modules of the Laserfiche product suite, like Direct Share, Invoice Capture, Vault/Restore Vault, Quickfields, Workflow, Forms, Import Agent, Surveys, and more.
This webinar is designed for anyone who wants to increase and enhance automation potential within their organization.
---
ECS Imaging News
2022 Annual Conference
ECS Imaging's Annual Conference is back! Join us in-person as we celebrate our 20th annual conference.
Following tradition from our pre-pandemic events, we will hosting one conference in Northern California and the other in Southern California. Programming will be the same at each event, with the exception of our client spotlight presentations.
To give your opinion and help us make this the most valuable conference yet, please fill out this survey to let us know what you would be interested in learning.
Registration will open later this month!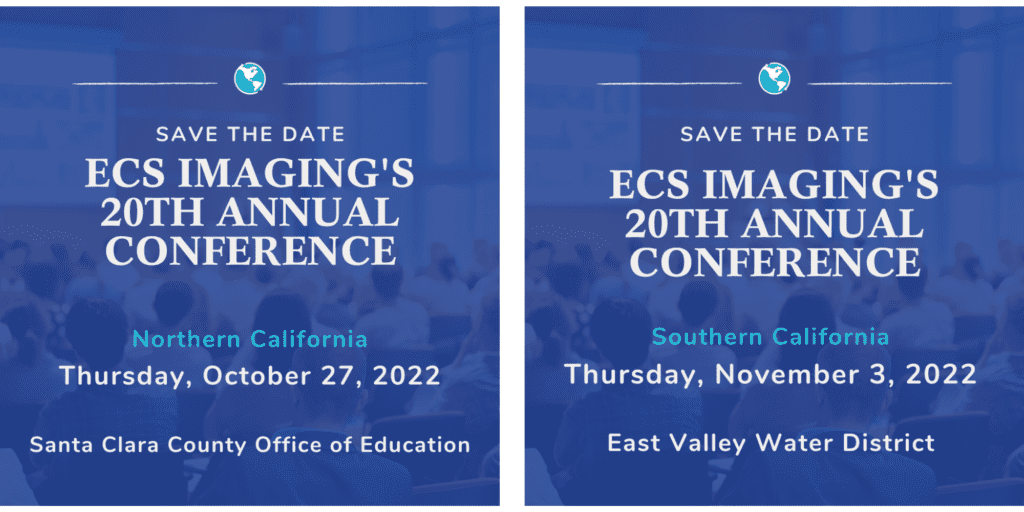 ---
Laserfiche News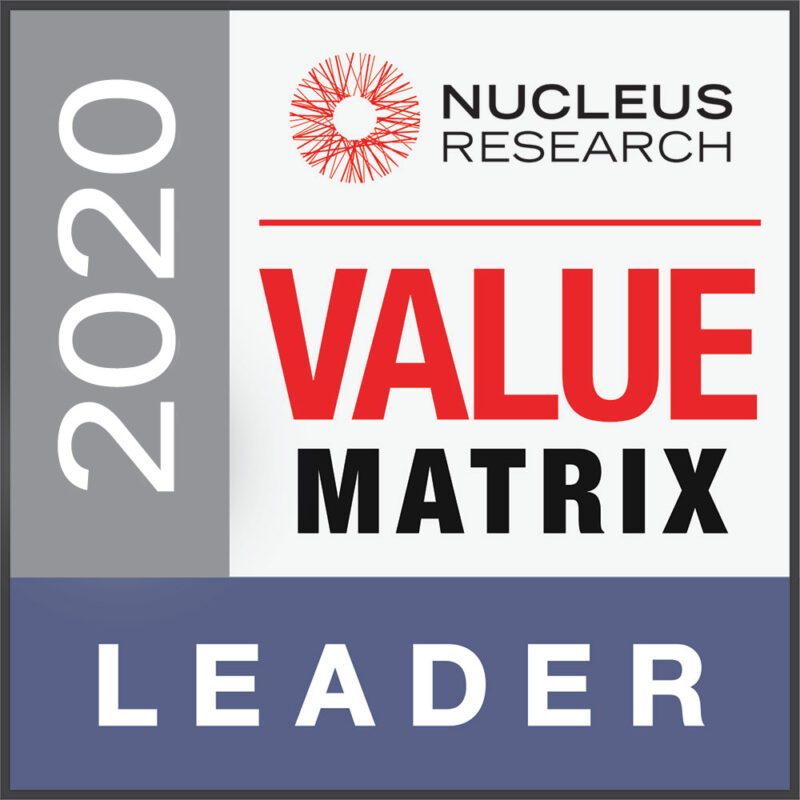 Laserfiche Earns Highest Rating in Nucleus Value Matrix
In the 2022 Nucleus Research Content Services and Collaboration Value Matrix, Laserfiche received the highest overall rating — in both usability and functionality — among the 15 vendors evaluated. Download the report here.
Laserfiche Announces Empower 2023 Dates and Locations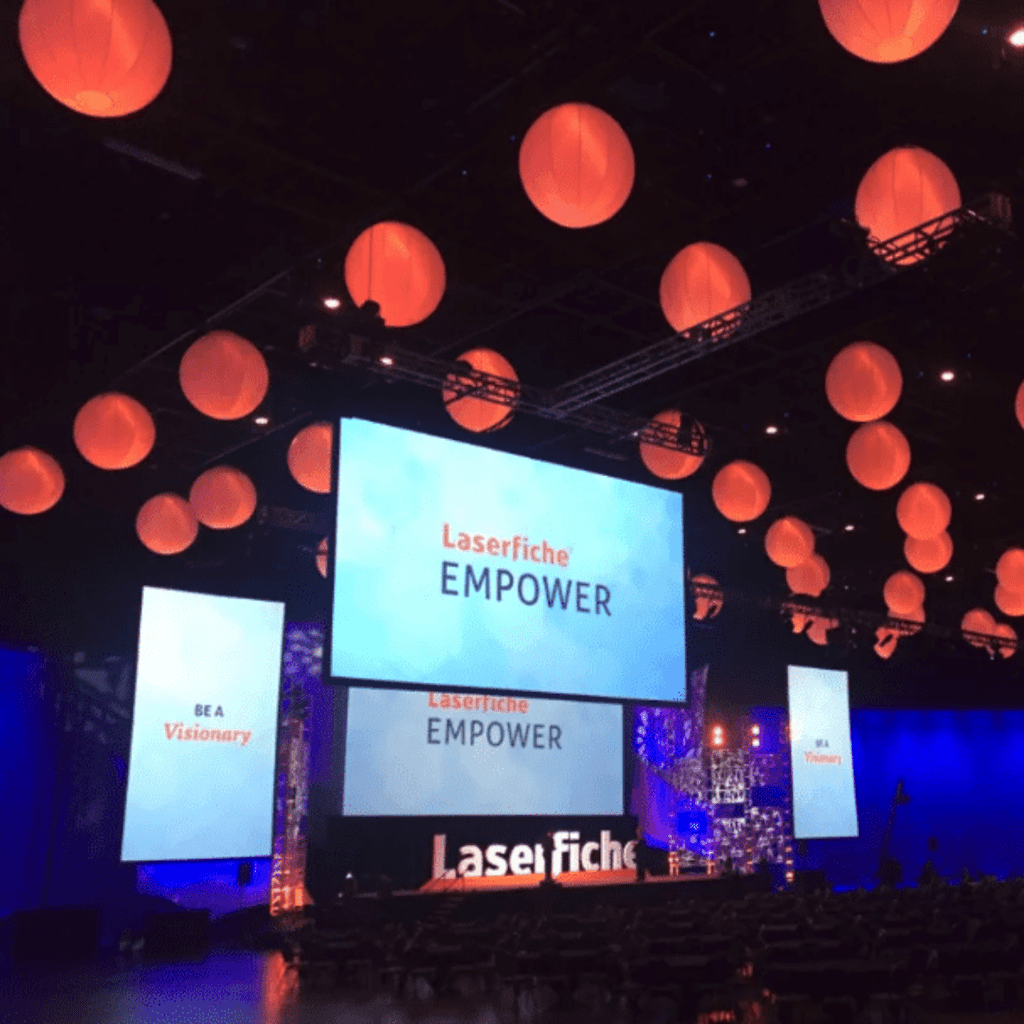 We're excited to share that Laserfiche Empower 2023 has been announced! This year, Laserfiche will be hosting 3 identical events across the country. Participants are encouraged to attend the event nearest them.
Empower 2023 event dates and locations:
* April 4-5, 2023 in Orlando, FL
* April 20-21, 2023 in Dallas, TX
* May 31-June 1, 2023 in Long Beach, CA
Registration will open when it is closer.
Laserfiche Cloud July 2022 Updates now Available
Access Control for Starting Business Processes
Control who can launch specific business processes. New privacy settings allow configuring access at the user, group, or team level.
Business Process Email Notification Updates
Add reminders to user tasks to send scheduled emails to the user the task is assigned to. Administrators can resend these reminder emails when viewing the instance's history or tasks. A new option in Process Properties allows for email notifications when a process is suspended as well as terminated.
Saved Form Page Orientation
Form Settings now include an option where you can choose between portrait and landscape orientation when printing, downloading, and saving a form.
New Solution Templates
The Solution Marketplace has new solutions including templates for incident reporting and incoming raw material inspections.
---
The ECS Imaging Team